Swedish-UK Journalist shot dead in Afghanistan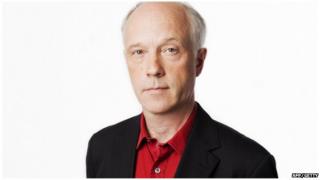 A journalist with British and Swedish nationality has been killed in Afghanistan.
Swedish Radio journalist Nils Horner was shot near a busy roundabout in the Wazir Akbar Khan area of Kabul on Tuesday morning.
He died on the way to hospital and the gunman escaped.
The Foreign Office said it was aware of his death, and the Swedish ambassador said Mr Horner's family had been informed.
The Wazir Akbar Khan area, which is usually well-policed, is home to a number of foreign embassies and diplomats, the BBC's Caroline Wyatt said.
Peter Semneby, the Swedish ambassador in Kabul, told the Associated Press news agency: "We understand he had British nationality in addition to his Swedish nationality. His family has been informed."
The Taliban said it was not responsible for the killing, the AFP news agency reported.
A Foreign Office spokesman said: "We can confirm that Nils Horner, a dual British and Swedish national, has died in Afghanistan.
"Our Swedish colleagues are leading in providing consular assistance in this case."
Richard Stagg, the British ambassador to Afghanistan, wrote on Twitter: "Shocked and saddened by the murder of a British/Swedish journalist in Kabul. Condemn in strongest terms. My thoughts with family and friends."