Selfie Day: Who do we think we are?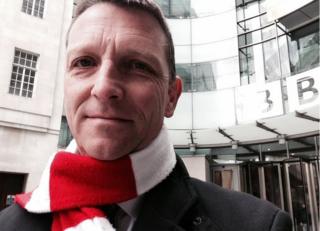 A referendum in Scotland, European Parliament elections and the Fifa World Cup. News events can provoke us into thinking about our own identity.
A survey for the BBC's Who Do We Think We Are? project asked if people felt more or less connected to others than they did one decade ago.
More people said neighbourhood ties and links with the global community were getting stronger rather than weaker.
Do you identify more with a country, city, club or association? Or is it your favourite sport or pet, a national costume or hobby?
In short we would like to see a selfie of you with something that best reflects how you see yourself.
You can share your selfies with us by posting them to Twitter using #selfieday, use the upload form, or email us at Haveyoursay@bbc.co.uk and don't forget to tell us what aspect of your identity the picture is illustrating.
The deadline for your submissions is: Monday 7 April
We will showcase a selection of your images on our BBC News website, BBC News Facebook page and Instagram channel.
See our terms and conditions for submitting images.