Claim Yarl's Wood denied dying woman medical care probed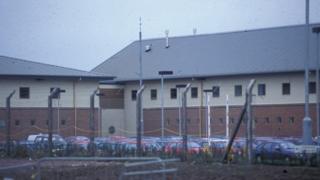 Claims that an immigration centre detainee was denied medical assistance before dying are to be investigated.
Jamaican Christine Case, 40, died on Sunday at Yarl's Wood immigration removal centre in Bedfordshire.
The Home Office described her death as "sudden" and "unexplained" and centre managers Serco said she was given a full medical on arrival.
Immigration Minister James Brokenshire said claims she was denied medical assistance would be investigated.
Further allegations that staff at the centre refused NHS offers to help other inmates distressed after the death will be also be analysed, he said.
Mr Brokenshire was speaking in response to an urgent question by shadow home secretary Yvette Cooper.
John Tolland, director of Yarl's Wood, said Ms Case had been at the centre for 10 days.
Immediate response
She was given a "full medical assessment" by a doctor when she arrived, he said in a statement.
She became ill "soon after getting up" on Sunday.
"Her room mate activated the alarm and an officer came immediately, assessed the situation and summoned our emergency response nurse by radio," he said.
"The nurse was at Ms Case's side within three minutes and started treating her, while telling the control centre to call for an ambulance.
"Because this incident happened during the changeover between the night and day shifts, there were actually more nurses available than at any other time."
He said the East of England Ambulance Service responded immediately, and despatched a rapid response car, an ambulance and a Magpas air ambulance.
"Sadly, despite the efforts of the attending doctor, paramedics and the centre's medical staff, Ms Case did not regain consciousness and was pronounced dead at the scene," Mr Tolland said.
An inquest will be opened on Wednesday at Ampthill Coroner's Court in Bedfordshire.