Man jailed for breaching terror order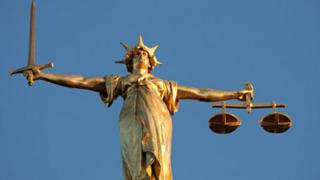 A man has been sentenced to 15 months in prison after he breached the terms of the terror prevention measures placed upon him by the home secretary
The man, who can only be identified as FF, admitted two breaches of the restrictions.
He was charged with attending an unauthorised meeting and using a computer without prior permission.
He admitted breaching his Terrorism Prevention and Investigation Measure (TPim) at the Old Bailey.
At a hearing at Westminster Magistrates' Court last year, it was said FF spent almost an hour at a house in Birmingham on 15 September.
The court was told the defendant had to seek permission from the Home Office before arranging to meet with people, other than by accident.
TPims were brought in to replace control orders and are ordered by the home secretary.
The terror measures can restrict the movements of people thought to pose a risk to the public, but who cannot be tried for reasons of national security and who cannot be deported.
Possible restrictions include where suspects can stay, who they can contact and where they can travel.
FF claimed he was looking for a new home for his family in Birmingham and visited a house he was interested in on the off-chance somebody could show him around.
He was arrested by officers from the West Midlands Counter Terrorism Unit in September and had been on remand since.
Following his sentence, detective superintendent Shaun Edwards, head of investigations for WMCTU, said: "These measures are imposed to protect the public and we will always take swift action when they are breached."