Operation Elveden: Journalist and prison officer to appear in court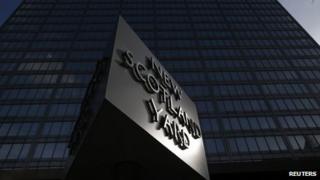 Two men are to appear in court in connection with alleged corrupt payments to public officials.
Officers from Scotland Yard's Operation Elveden charged Robert Norman, a 53-year-old prison officer from Swanscombe, Kent, with conspiracy to commit misconduct in public office.
Journalist Stephen Moyes, 40, of New Malden, south-west London, was given a court summons for the same offence.
They will appear at Westminster Magistrates Court on 8 May.
Operation Elveden is running alongside Operation Weeting, which is looking into alleged phone hacking, and Operation Tuleta, investigating claims of computer hacking and other privacy breaches.
Mr Norman was arrested on 11 June 2013. Mr Moyes was first interviewed under caution on 24 June 2013. He will have the charge presented to him when he appears in court.