Gibraltar fire disrupts online gambling industry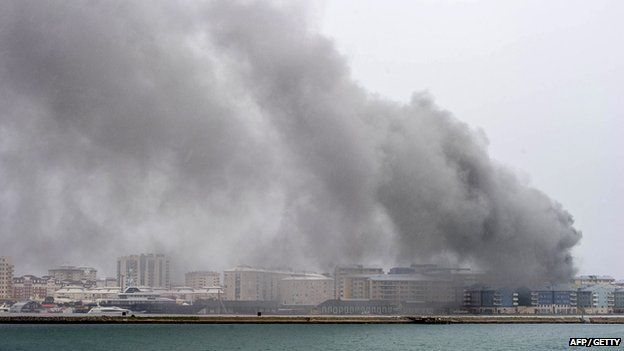 An explosion and fire on Gibraltar disrupted a number of online betting operations on Sunday.
Most residents of the British territory were also left without power.
Local media reported a generator at Waterport Power Station caught fire and exploded due to a mechanical failure.
No-one was injured, but the outage shut down the online betting operations of several firms, including William Hill, Betfred and Ladbrokes, which are based in Gibraltar.
Online gambling is an important part of Gibraltar's economy with international companies choosing to base themselves there because of the territory's low taxes.
The outage meant many people were unable to play bets online on a busy Easter Sunday of sport.
William Hill spokesman Graham Sharpe said its services were disrupted for about two-and-a-half hours.
He told AFP: "It's just one of those freak events nobody could have predicted.
"There will be those who will claim they would have backed a winner but there will be others who have been saved from backing a loser."
Emergency services rushed to the scene after the blaze erupted.
The power station was evacuated and the fire quickly extinguished.
Gibraltar Chief Minister Fabian Picardo praised the emergency services for their response after power was restored.
"Power outage too long. New plans must reflect lessons of such incidents so we never repeat."