Women bishops: London diocese vote boosts latest proposal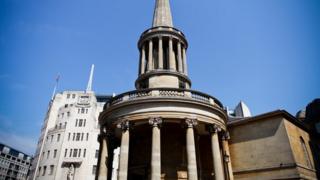 The proposed law allowing women to be made bishops has received a boost with a vote in favour by the Church of England's London diocese.
In the key House of Laity the diocesan synod backed the law by 43 votes to 17.
The vote does not directly affect the final decision on the proposal by the Church's general synod in July.
But it will greatly encourage supporters of the proposal because London was one of only two dioceses to oppose the last proposed law in 2012.
Two years ago the proposal failed to gain a two-thirds majority in the London diocese's House of Laity, with 45 votes in favour and 37 against.
The latest proposal is simpler than the one which failed to pass the general synod in November 2012, and a speeded-up procedure has been adopted to enable it to be voted on this year.
The London synod's Houses of Bishops and Clergy both passed the proposal by large majorities - as they did in 2012.
As well as London, the Salisbury diocesan synod voted for the women bishops proposal on Thursday.
The synods of 43 of the Church's dioceses are voting on the proposal before it returns to the general synod in July. To date all have passed it. Seven more dioceses have still to vote - including Chichester, the only other one to oppose the proposed law last time, which meets on Saturday.