Hacking trial: Milly Dowler messages not deliberately deleted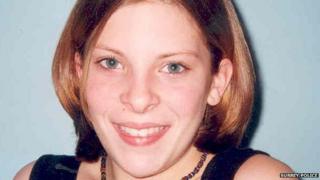 The hacking of schoolgirl Milly Dowler's phone may have led to her voicemail messages being deleted, the jury in the hacking trial has heard.
However, Mr Justice Saunders said claims that someone from the News of the World deliberately deleted the voicemail messages were "not true".
Summing up for a second day, he said claims that the deleted messages gave her parents "false hope" were wrong.
All the defendants in the hacking trial deny the allegations against them.
Mr Justice Saunders told the jury it was a "historical fact" that a story published by the Guardian on 4 July 2011 - which claimed that either someone from the News of the World, or convicted hacker Glenn Mulcaire, deliberated deleted voicemail messages while the 13-year-old was still missing - was not true.
The Guardian later published a correction stating that the News of the World was "unlikely to have been responsible for the deletion of a set of voicemails from the phone that caused her parents to have false hopes that she was alive".
Mr Justice Saunders told the jury the act of hacking a voicemail account could mean messages were deleted automatically by the mobile phone provider.
The judge said the Guardian had been "wrong and they have accepted that".
He told the jury that the claims about Milly's messages had "very little to do with your deliberations".
Milly, whose real name was Amanda but was known as Milly, was 13 when she vanished as she walked home from school in Walton-on-Thames in March 2002.
Her remains were found six months later in woods in Hampshire.
The News of the World's managing editor, Stuart Kuttner, told Surrey Police about the voicemails on Milly's phone on Saturday, 13 April 2002 - the day before the paper published a story that made reference to her voicemails.
He said he had passed "all the information that I had been given" to the police but has denied authorising reporters to hack phones, including Milly's.
The story - which made reference to a voicemail, mistakenly, left on Milly's phone by an employment agency in Telford - was published in the paper's first and second editions.
The reference to the voicemails was removed from the paper's third edition.
The judge earlier warned jurors in the trial not to be "dazzled" by the high-profile defendants in their deliberations.
Mr Kuttner, former newspaper editors Andy Coulson and Rebekah Brooks, her husband Charlie Brooks, former royal editor Clive Goodman, former head of security at News International Mark Hanna, and Mrs Brooks's executive assistant Cheryl Carter all deny the charges against them.
The judge is set to continue summing up the case on Friday.