NSPCC wants covering up abuse to be criminal offence
By Sanchia Berg and Meirion Jones
BBC Today programme and BBC Panorama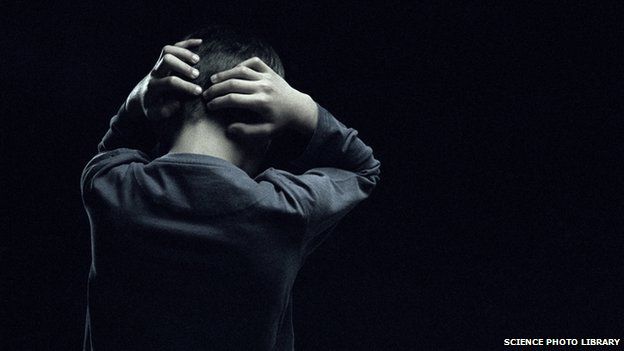 The man leading a review into how the Home Office handled historical allegations of child abuse has said people who cover up such crimes should be prosecuted.
NSPCC chief Peter Wanless also said there should be a duty on institutions like hospitals, children's homes and boarding schools to report abuse.
The charity had previously opposed all forms of so-called mandatory reporting.
New inquiries into child abuse could consider possible law changes.
Mr Wanless, the chief executive of the child protection charity, is heading a review looking at concerns that the Home Office failed to act on allegations of child sex abuse contained in a dossier handed over in the 1980s by former Tory MP Geoffrey Dickens.
Another independent inquiry, looking at historical sexual abuse and institutions' protection of children, will be led by retired senior judge Elizabeth Butler-Sloss.
Meanwhile, a former West Mercia Police officer has told the BBC he saw documents in the 1990s suggesting the existence of a paedophile network involving public officials and clergy.
Terry Shutt was involved in the 1992 arrest of Peter Righton, a founding member of the Paedophile Information Exchange who was convicted of importing child pornography.
Mr Shutt, a former detective constable, told the BBC that five suitcases of letters found when Righton's home was raided pointed to a paedophile network but he was "confident that the main link into the establishment" was not followed up.
The Metropolitan Police said it could not comment on the case but a police source from the time said it was "nonsense" to say the investigation was closed down.
Mr Shutt's comments are among a number of claims relating to the alleged activities of child abusers dating back to the 1960s.
Home Secretary Theresa May has said Baroness Butler-Sloss's review will examine the case for mandatory reporting.
Historical child abuse claims: Key questions answered
Why has this come up now?
Labour MP Simon Danczuk last week called on Leon Brittan to say what the then home secretary did with documents he was passed in the 1980s containing allegations about powerful figures and paedophilia.
What happened to the files?
Lord Brittan passed them to Home Office officials and a 2013 review found the minister had acted appropriately.
What did the papers allege?
The allegations, compiled by Tory MP Geoffrey Dickens, were set to "blow the lids off" the lives of powerful child abusers, the MP's son has said. The late Mr Dickens said he planned to expose eight such figures.
Mr Wanless told BBC Radio 4's Today programme: "If someone consciously knows that there is a crime committed against a child, and does nothing about it because they put the reputation of the organisation above the safety of that child, that should be a criminal offence."
The NSPCC would be open to discussions about what form the new law should take, he added.
Alan Wardle, head of policy at the NSPCC, told BBC Breakfast its priority is to criminalise the "act of cover up".
"What we've got to do is find a way that people protect children first and ensure that their reputation is not the primary concern," he said.
"That's a problem we've seen in some of these institutions, the institutional cover up where child abuse has been swept under the carpet and not dealt with.
"People have been quietly moved on to abuse children in other institutions."
Alan Wood, president of the Association of Directors of Children's Services said he would like a system which is "much more open".
He said: "We're against anything that makes the system more complex, we have to give much more confidence to people in the system.
"I'm not sure the first step is to move towards mandatory requirement for reporting because people need to be confident that they can report effectively, people need to be confident that they're reporting the right thing."
Timeline: Historical child abuse claims
1982-84: Conservative MP Geoffrey Dickens says he plans to expose eight prominent figures as paedophiles. He also gives files to then Home Secretary Leon Brittan, who passes them to officials
August 2013: The Home Office says copies of Mr Dickens's material were "not retained" but that Lord Brittan acted appropriately in dealing with the allegations
7 July 2014: Lord Brittan dismisses claims he failed to act appropriately. Meanwhile, Home Secretary Theresa May announces two reviews of historical child sex abuse allegations - one into the way public bodies handled claims and the other into the Home Office's handling of paedophilia allegations
In many other countries, including the US, Australia and France, people can be prosecuted for covering up abuse.
In Britain, child protection organisations - including the NSPCC - have traditionally felt there was no need for such a law.
The charity said boarding schools, residential care homes and hospitals should have to pass information on to the police or the local authority, rather than just investigate themselves.
Liz Dux, a lawyer with Slater & Gordon, which represents 176 victims of serial abuser Jimmy Savile, said the NSPCC's turnaround is "welcome and significant".
Last year Sir Keir Starmer, the former director of public prosecutions for England and Wales, became the first senior legal figure to call for a law which would require all institutions to report allegations to an outside body.
He said: "There is now a growing consensus that mandatory reporting should be introduced. This shift in position is significant. The real challenge now is to devise a model that works in practice."
Peter Saunders, chief executive of the National Association for People Abused in Childhood, said "I think this is a really significant U-turn for the NSPCC and hugely welcome - it's a big step in the right direction."
In the last year churches and the children's commissioner have expressed their support for mandatory reporting. Education Secretary Michael Gove was opposed to it but said victims had made a compelling case for it, and he is currently reviewing the law.
In the meantime, Liberal Democrat peer Lady Walmsley has proposed an amendment to the Serious Crimes Bill, to be discussed later this month, which would make reporting of sexual abuse or physical abuse mandatory for all institutions.
Related Internet Links
The BBC is not responsible for the content of external sites.