Prince George picture released to mark first birthday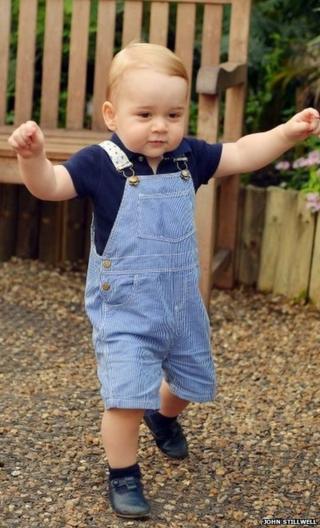 An official photograph of Prince George has been released to mark his first birthday.
The prince, whose birthday is on Tuesday, was pictured at the Sensational Butterflies exhibition at London's Natural History Museum.
The image was taken a few weeks ago by the Press Association's John Stillwell.
Prince George's parents, the Duke and Duchess of Cambridge, are expected to hold a birthday party on Tuesday at their Kensington Palace apartment.
Mr Stillwell also photographed the prince's first public appearance the day after he was born and his christening last October.
"Prince George was very lively and very sure of himself and confident - a very determined young boy," he said.
Prince George Alexander Louis - known as His Royal Highness Prince George of Cambridge - was born on 22 July last year.