Journalist faces no hacking charges over police blogger expose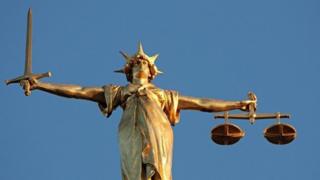 A journalist who faced allegations of hacking an anonymous blogger's emails is to face no criminal charges after agreeing to accept a police caution.
Patrick Foster was arrested as part of Operation Tuleta in 2012 in connection with the Times revealing the identity of the police blogger Night Jack.
Police also said no action would be taken on claims of perjury and perverting the course of justice.
The paper's ex-legal manager Alastair Brett will also face no further action.
He had also been arrested on suspicion of perjury and perverting the course of justice.
Journalist Mr Foster, who had spent two years on bail, criticised the Metropolitan Police for carrying out an "unnecessarily heavy-handed investigation".
He said: "When I committed this technical breach, I was acting on the understanding, common across Fleet Street and amongst journalists and lawyers, that I would be able to rely on a public interest defence. That understanding was wrong."
The Times, owned by News International, had identified a previously-anonymous blogger in 2009.
At first it denied it had accessed the blogger's emails, but later admitted a journalist hacked messages to prove the story.