Met community support officer admits selling model story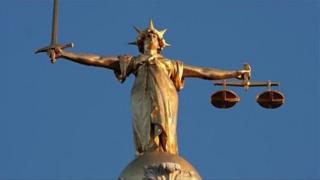 A former Metropolitan Police community support officer could face a prison sentence after he admitted selling a story to the Sun newspaper.
Paul Randall, 49, pleaded guilty to misconduct in a public office with regard to the story about a supermodel facing an assault allegation.
He is due to be sentenced on 18 September and has been granted bail.
Judge Timothy Pontius said: "This reveals a serious breach of trust so a prison sentence is likely."
"Whether that is so, and if so, what length, will remain entirely a matter for the sentencing judge."
Photographers sent
Prosecutor Stuart Biggs told the Old Bailey the defendant had contacted the Sun in October 2006 when a "very famous supermodel" attended the police station in Westminster in connection with the alleged assault.
As a result of his telephone call, photographers were sent to the police station in an attempt to get pictures of the model.
Police community support officers are civilian members of police staff, who do not have the same powers as police officers.
The Met says they support police officers "in non-confrontation roles" and help to reduce anti-social behaviour.
On Monday, it was disclosed that a former Met constable, Thomas Ridgeway, 31, who worked with his mother to sell a story to the Sun about a soap actor's attempted suicide had been jailed for 12 months.
Ridgeway's mother was given an 18-week suspended sentence.
The offence took place in 2004.
In June, Timothy Edwards, 48, a former constable sacked by the Met in 2013, was jailed for two years for selling stories to a newspaper about celebrities and drug smuggling while he worked as a police officer at Heathrow airport.