When we look, we find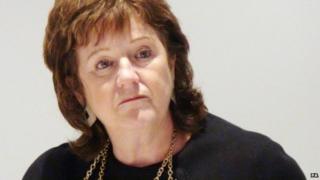 The sexual abuse of children was, until relatively recently in Britain, a subject rarely discussed in public. Now, hardly a day goes by without some new horror hitting the headlines.
We are witnessing an important and significant shift in awareness and response. The latest revelations about the crimes committed in Rotherham are shocking to us in their violence and their scale. But they should be seen in a wider context, of a society belatedly confronting a deeply disturbing aspect of its character.
The truth is that large numbers of children are and always have been sexually abused in this country. Over a decade ago, the NSPCC conducted a major research programme to try and identify the scale of the problem. They spoke to more than 3,000 18 to 24-year-olds and asked them if they had ever suffered sexual abuse as a child.
Around 1% said they had been sexually abused by a parent or carer, 3% by another relative and 11% by people known but unrelated to them. The figures suggested that in an average group of 10 children in the UK, at least one would have been the victim of sexual abuse.
It was a finding that beggared belief, implying that a million children were being sexually abused at any one time. Faced with incredulity, in 2010 the NSPCC published a second study based on interviews with children and young adults.
Once again, this suggested over 11% of under-18s had experienced contact sexual abuse during their childhood.
The scandal is not only that very large numbers of vulnerable children are being sexually abused, but that for so long we as a society have collectively ignored their plight. Again and again, people have raised the alarm only for their calls to be drowned out by the incessant drone of institutional protectionism.
Rotherham abuse
1,400
children were abused, 1997-2013
1/3 of victims were already known to social services

157 reports concerning child sexual exploitation made to police in 2013

10 prosecutions were made between 2013 and April 2014
Getty
Some individuals may have been criminally negligent, but for the most part, I don't believe that people deliberately covered up what was going on. It has been about looking the other way, not asking questions or following leads because the subject matter is uncomfortable and scrutiny is potentially damaging.
The protection of institutional reputation or community cohesion has been put before the protection of children - a salutary example of profoundly misplaced priorities.
The wind has changed, however. In the last few years, we have seen society becoming increasingly intolerant of the abuse of power. Whether it is dishonest MPs, corrupt bankers, abusive priests or schoolmasters, activities that would once have been quietly swept under the carpet are being exposed.
When we look, we find.
After the Jimmy Savile scandal, police and prosecutors needed to demonstrate they took accusations of abusive behaviour by public figures seriously. Operation Yewtree has identified hundreds of victims and numerous alleged perpetrators.
The grooming and violent sexual abuse of hundreds of children in Rotherham by groups of predominantly Pakistani men led other local authorities to check whether something similar was happening in their area.
They looked and they found. There have been convictions of similar gangs in Rochdale, Oxford, Derby, Telford, Peterborough and the list goes on.
The uncomfortable truth is that the sexual abuse of children is commonplace. We will continue to look and we will continue to find. There will be other horrifying scandals.
The only crumb of comfort from this deeply painful process is that our society is at last taking seriously an intensely damaging crime. It may not be easy to watch, but the hope must be that in exposing appalling behaviour our children will be a little bit safer.