Pregnant Duchess of Cambridge withdraws from Malta trip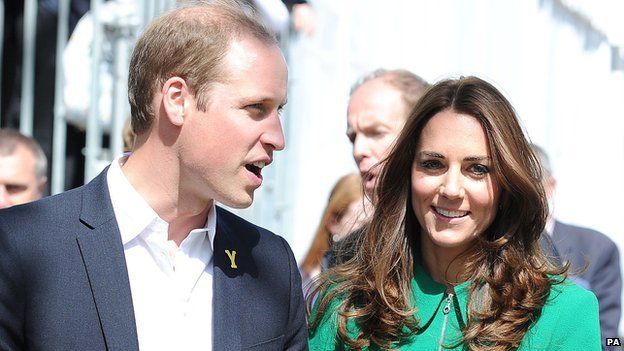 The Duchess of Cambridge will no longer visit Malta this weekend on the advice of doctors, Kensington Palace has said.
The duchess - who is pregnant with her second child and has been suffering from acute morning sickness - had been due to undertake her first official solo overseas visit.
The Duke of Cambridge will instead take the place of his wife, the palace said.
"The decision not to travel was taken by the duke and duchess on the advice of the duchess's doctors," it added.
The royal couple made their decision on Wednesday night.
Kensington Palace said Catherine "continues to suffer from the effects of Hyperemesis Gravidarum", a sickness condition that can require supplementary hydration, medication and nutrients.
The trip would have seen the duchess mark the 50th anniversary of Malta's independence.
In her place, the duke will visit the national library to see letters from past British monarchs Henry VIII and George II, take part in Independence Day celebrations and a complete a number of walkabouts.
"The duke is honoured to represent Her Majesty the Queen on the visit, which commemorates the 50th anniversary of Malta's independence.
"The visit itinerary remains unchanged," the palace added in the statement.
William and Catherine had been forced to announce their second pregnancy earlier this month before the duchess passed the significant 12-week milestone.
The announcement was made because she had been suffering from acute sickness - as she had with her first child Prince George, who was born in July 2013.
The illness affects 3.5 per 1,000 pregnancies, causes severe vomiting and can lead to dehydration, weight loss and a build-up of toxins in the blood or urine, called ketosis.
The duchess has been receiving treatment from doctors at Kensington Palace.