Suspended jail for ex-PCSO over Naomi Campbell story tip to Sun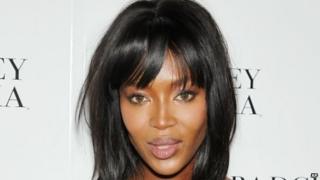 A former Met Police community support officer has been given a suspended jail sentence for selling a story to the Sun about supermodel Naomi Campbell.
Paul Randall, was paid £150 by the tabloid after he told them the model attended the police station in Westminster where he worked.
Randall, 49, was sentenced to five months, suspended for two years, plus 100 hours of unpaid community work.
At the Old Bailey, he admitted one count of misconduct in public office.
Randall, was one of two sources for the story, but his information helped the newspaper get a scoop on the model, which resulted in two articles being published, prosecutor Stuart Biggs said.
As a result of his telephone call, photographers were sent out to get pictures of Ms Campbell. She had been attending the police station in connection with an allegation of assault, but did not in the end face any further action.
Randall, of Pimlico, central London, who worked as a police community support officer for five years, was sacked from the force in 2007 after being convicted of an unrelated public order offence of "road rage", Mr Biggs said.
Sentencing him, Judge Richard Marks said: "The seriousness of what you did exists in the breach of trust involved because in effect you had two separate paymasters - your employers and the newspaper."
In mitigation, his lawyer Stephen McCaffrey told the court that the married father-of-two had suffered from ill health but accepted his guilt.
He added Randall accepted the offence was "not a question of Naomi Campbell or anyone else" but about a public official failing in his work.
The judge also ordered Randall, who was investigated as part of the Met's Operation Elveden inquiry, pay £300 in costs and made a £150 confiscation order.
PCSOs are civilian members of police staff, who do not have the same powers as police officers. The Met Police says they support police officers "in non-confrontation roles" and help to reduce anti-social behaviour.