Scotland votes 'No': Many nations will welcome verdict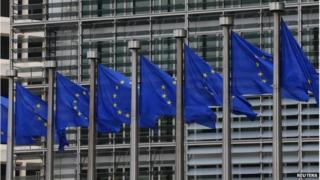 The referendum over Scottish independence has had the world holding its breath.
And even though there is deep affection across the globe for Scotland's distinct identity, the news that it is not going to leave the UK will mean many governments are heaving a sigh of relief.
Some feared that Scottish independence might encourage other separatist movements. Others worried that it would turn the rest of the UK into a weaker and distracted partner.
But has Britain's global standing been affected nonetheless?
There is an argument that the UK, along with the rest of the West, is already in decline - its clout eroded by the rise of emerging giants like China, India, Russia and Brazil.
And the very fact of this referendum shows its power and prestige is on the wane, and its reliability as a partner has been undermined.
There is a worry too that new devolved powers promised to Scotland, and further constitutional change being called for elsewhere in the UK, may mean that the government in London will be too distracted to pull its weight on foreign affairs.
"I think there will still be negative implications even from a 'No' vote," says former British ambassador, Lord Hannay.
"It will throw up a number of consequential decisions which will greatly distract the British government of the day before and after the next election.
"The whole issue about powers for other parts of the UK, constitutional change, this will be a huge distraction from foreign policy issues."
Further referendum
In the European Union there is another worry: what if Conservatives win the next British election, and hold another referendum in 2017? Has the uncertainty thrown up by this Scottish referendum increased or reduced the likelihood of the UK voting to leave the EU in three years' time?
But perhaps there is one silver lining.
While many countries may have found it incomprehensible that Westminster agreed to let the Scots hold this vote, another former British Ambassador, Sir Stephen Wall, points out that it does show British democracy is alive and well.
"It is actually pretty remarkable that a state can say 'We are not going to compel part of what has been our country but perhaps didn't want to remain part of our country, we are not going to compel them to do so. We are going to allow the democratic process.'
"To do that, you have to be a country that has enormous confidence in its own democratic institutions."
But there are possibly tense times ahead. Political rifts need healing. And a balance struck between healthy political reform and corrosive instability.
The rest of the world will be watching closely to see if Britain continues to pass the test of a democracy that can raise the prospect of a divorce in civilised terms, instead of through a coup or down the barrel of a gun.
---
What the 'No' vote means for Scotland and rest of the UK
---