Money fears mean retirement a dream for many, says survey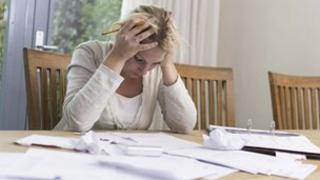 About a fifth of people aged 25-54 believe they will never be able to retire because of financial insecurity, a survey has found.
A further 23% say money worries will delay retirement by 10 years or more.
Research also highlighted concerns about the housing market, with nearly a quarter believing they will never afford to buy a property.
The survey, for investment company SCM Direct, asked 3,000 people how they would tackle major life events.
It showed that one in seven aged 25-54 was delaying children for five years or more, while one in 12 felt having children was financially out of reach.
There was also a stark contrast in outlook between young and older people, with 35% of over-65s completely confident they could cover the costs of their major life events, compared with just 16% of 35-44-year-olds.
Women appeared to be more concerned about their future, with 42% feeling "not at all confident" they would be able to finance their dreams, compared with 30% of men.
Overall, 14% of all UK adults surveyed admitted having no savings at all, and almost a third of respondents aged 35-44 said they expected family inheritance to support their long-term financial future.
'Extremely worrying'
The survey showed that many people were more relaxed about their short-term spending.
Respondents devoted an average of £420 a month to their lifestyle, including £88 on holidays, £79 on car expenses and £42 on technology.
Men spent £124 more than women on lifestyle activities and products, while respondents from Northern Ireland spent the most per month, at an average £718.
That included devoting £258 to holidays, more than double any other area. Londoners were the most likely to budget when it came to socialising, clothes and gym membership.
SCM Direct founder Gina Miller said: "The existence of an entire generation of people with their life plans on hold is extremely worrying."
She said that saving should be a priority for young people because there was "simply no money in the public purse to look after the ageing population".