Nearly 200 prisoners mistakenly freed since 2010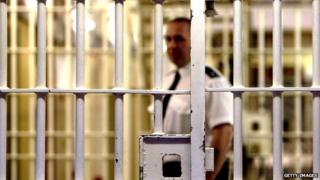 Nearly 200 prisoners have been mistakenly released since 2010, Ministry of Justice figures show.
Four sex offenders, 25 drug offenders and 24 burglars are among the 199 freed in error but figures do not reveal how many of those were returned to custody.
The most common reasons given for a mistaken release were problems with recalling prisoners who breached their licence or parole conditions.
Justice Minister Andrew Selous said it is rare prisoners are wrongly released.
In a statement, he said such mistakes "are taken very seriously and action has been taken to tighten processes associated with this area of performance.
"Incidents are infrequent and all are subject to investigation."
'Get a grip'
The figures were released in response to a parliamentary question tabled by Conservative MP Philip Davies.
Shadow justice secretary Sadiq Khan says the figures pointed to "chaos in the prisons system".
"Not content with letting jails become dangerous dens of violence where prisoners idle away their time in their cells instead of being rehabilitated, they're now letting out the wrong people," he said.
"It's incompetence like this that puts the public's safety at risk, and ministers need to get a grip on this mess instead of burying their heads in the sand."
In July, Anthony Douglas was freed from HMP Hewell by mistake because he had the same surname as a convict due for release.
He was returned to prison when the error came to light.