Woman bailed after terror arrest in Bedfordshire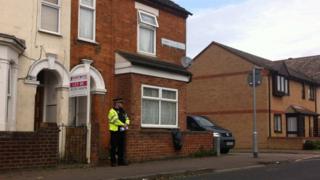 A 25-year-old woman arrested on suspicion of terror offences linked to Syria has been released on bail.
The woman was detained in Bedfordshire on Wednesday by officers from Counter Terrorism Command (SO15) on suspicion of preparation of terrorist acts.
Scotland Yard said she was bailed to return on a date in early February.
A 32-year-old man arrested in London on suspicion of attending a place used for terrorist training remains in custody.
Both suspects were held at central London police stations.
Officers have been searching two Bedfordshire addresses, including one in Granville Street, Bedford, an address in west London and another in south-west London.