Police officer sacked for leaking information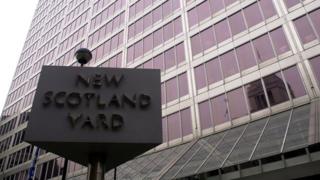 A detective constable has been dismissed for gross misconduct following an Operation Elveden investigation, Scotland Yard said.
He faced allegations of misconduct of honesty and integrity, orders and instructions, confidentiality and discreditable conduct.
They related to supplying a journalist with confidential information.
Operation Elveden is the Scotland Yard inquiry into alleged payments to public officials in return for information.
The 52-year-old officer was found guilty at the hearing on Wednesday and subsequently dismissed without notice. He is not facing criminal charges.
He had been suspended from duty on 12 February 2013.
The Directorate of Professional Standards led the investigation which was supervised by the Independent Police Complaints Commission (IPCC).
Operation Elveden is being conducted by the Metropolitan Police, under the supervision of the IPCC.
It is running alongside Operation Weeting, the Met's phone-hacking inquiry, and Operation Tuleta, an investigation into computer hacking and other privacy breaches.