HMRC failed to investigate tax relief scheme, watchdog finds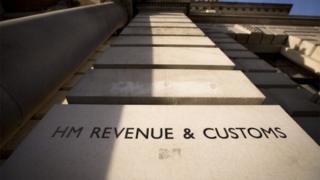 HM Revenue and Customs has not properly investigated why a tax relief scheme cost £2bn more than expected, according to the National Audit Office.
The spending watchdog found that a type of tax break known as entrepreneurs' relief cost the Treasury £2.9bn last year rather than the £900m predicted.
The NAO said that HMRC "did not try to definitively rule out abuse" when assessing the scheme.
An HMRC spokesman said "we robustly monitor" the way reliefs worked.
The criticisms emerged after the NAO conducted a review of 10 types of tax relief.
Entrepreneurs' relief, which was introduced in 2008, cuts the tax bill on the sale of small businesses.
HMRC was accused of carrying out "only limited analysis" to find out why the cost of the scheme increased by more than 500% over the past five financial years and whether it might have been down to misuse.
The NAO also singled out share loss relief, claims for which rose by more than 300% in 2006-07 - an increase which the tax collection body did not identify fully until 2013 as part of a "one-off exercise".
'Beyond belief'
Data is not always held on the cost of reliefs to the public purse and HMRC rarely assessed if tax breaks were having the desired effects or being abused, the NAO found.
Margaret Hodge, Labour MP and chairman of the Public Accounts Committee, said it was "beyond belief" that HMRC was not scrutinising tax breaks more closely.
She added that her committee was "deeply concerned" that abuse or fraud could be going undetected and that HMRC's approach was "leaving the door open for tax avoidance".
The tax body told the watchdog that its compliance regime focused on individuals and businesses, rather than isolating the way in which particular reliefs were used.
A spokesman for HMRC said: "It is nonsense to suggest that our administration of tax reliefs loses money."
He stressed that "we robustly monitor the implementation of reliefs, and identify and tackle abuse as a routine part of our compliance work" and measures in place to manage tax reliefs were "highly effective".