'Plebgate': Andrew Mitchell to stand again in Sutton Coldfield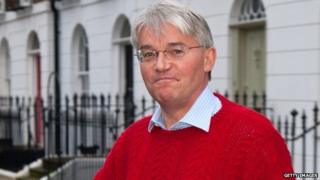 Andrew Mitchell will stand for re-election as MP for Sutton Coldfield in May's general election, friends of his have told the BBC.
They said he "has strong support from his local Conservative association and feels a sense of loyalty towards them".
He quit as chief whip after the 2012 "plebgate" incident at Downing Street and lost a libel case relating to the row on Thursday.
A High Court judge ruled the Tory MP probably had called officers "plebs".
The row erupted in September 2012 when Mr Mitchell was stopped from cycling through the gates of Downing Street by PC Toby Rowland, who said the politician had sworn at him and called him and his colleagues "plebs".
Mr Mitchell acknowledged he had used bad language but maintained he had not used the word pleb.
He sued News Group Newspapers for the Sun's coverage of the incident.
However, giving his ruling in the libel case on Thursday, Mr Justice Mitting said Mr Mitchell's behaviour had been "childish" and his version of events was inconsistent with CCTV footage of the row with PC Rowland.
Mr Mitchell, who may face total legal costs of about £2m, has been ordered to pay interim costs of £300,000.
Prime Minister David Cameron said it was "never right to be abusive or rude" to police.
He added that "the judge has made very clear his verdict and I think everyone should accept that verdict and move on".