Attempted murder suspect freed by mistake is found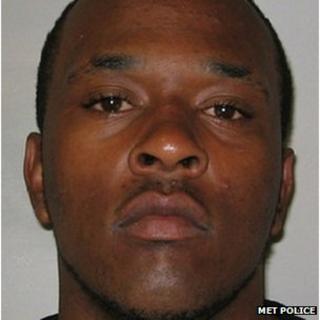 A teenage attempted murder suspect who was released from prison by mistake has been found and arrested again.
Jordan Lee Francois, who was freed from Wandsworth jail on Thursday, was found in Edmonton, north London at 05:35 GMT, the Metropolitan Police said.
The Ministry of Justice earlier confirmed the 18-year-old had been released "in error".
Police had offered a £10,000 reward for information leading to Mr Francois's arrest.
The MoJ said: "Releases in error are a very rare but regrettable occurrence.
"The number of incidents have fallen significantly in recent years with figures down by a quarter compared to 2009-10, but every incident is taken extremely seriously and we are not complacent."