British man held in Portugal 'murder investigation'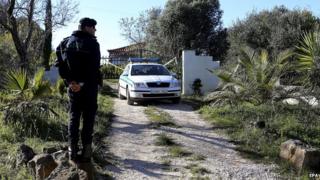 A British man has reportedly been arrested during a murder investigation after a woman's body was discovered under concrete at a house in Portugal.
Police found the body of the woman, said also to be from the UK and named locally as 72-year-old Brenda Davidson, at Alcalar in the Algarve on Tuesday.
The Foreign Office confirmed a Briton had been arrested on 7 January and said it was providing consular assistance.
The woman is said to have been reported missing late last year.
A Foreign Office spokesman added: "We can confirm there was a British national reported as missing in the Algarve in Portugal since December 2014.
"We are providing the family with consular assistance."
In a statement, Portuguese police said the investigation was being conducted by officers from Portimao. They said the victim and the arrested man had been living in the area for several years.
Forensic experts attended the property on Wednesday.
According to the English-language Portugal Resident newspaper, police officers used pneumatic drills and pick axes to break through concrete.
The newspaper said a 59-year-old man was being held by police in connection with the case and would be questioned by a magistrate.
Neighbours in Portugal had been told Ms Davidson had returned to the UK for treatment for a "nasty cough", it added.