Newquay terror suspect admits having bomb-making manual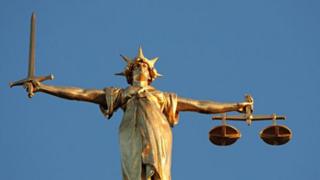 A French-Algerian terror suspect has pleaded guilty to possession of a field manual for making bombs.
Lyes Outiren, 44, who lives in Newquay, Cornwall, admitted three offences at Kingston Crown Court on Friday, including two counts of possession of terrorist materials.
These included four internet links to jihadist material and part of a bomb-making e-book.
Judge Paul Dodgson remanded Outiren in custody for sentencing on 30 January.
He said: "It is going to be custody, the only question is how long."
Outiren also pleaded guilty to one count of disseminating a terrorist publication. He had emailed documents to the al-Qaeda publication Inspire.
Police arrested him in what was described at the time as a pre-planned operation in November 2013.