UK soldier missing in Cyprus found, MoD says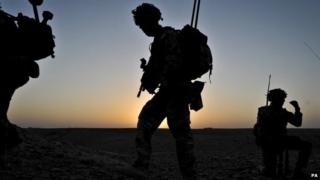 A soldier alleged to have left his Cyprus base last week to join the fight against Islamic State has been found, the Ministry of Defence says.
Defence Secretary Michael Fallon told the Commons that the 19-year-old "is being returned to his unit".
Before disappearing last week, he is believed to have told friends he was off to join Kurdish Peshmerga forces fighting Islamic State.
He was not absent without leave - as he was on holiday at the time.
The MoD is not giving details of where the soldier has been, or what he has been doing - but simply says he is now with members of his regiment.