Is the UK still sure of its role on the world stage?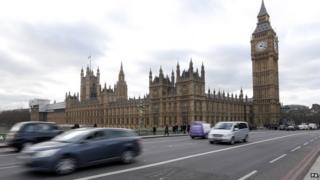 The United Kingdom seems well placed to punch above its weight in the world. Is that what we do? Or should want to do? Or is the reality that the country has lost its way in foreign policy?
There has been a slew of parliamentary reports in the past few weeks and much comment besides, pointing to all sorts of alleged failings:
So, is Britain really on the skids? Or is a retreat from the heights of global political ambition and a far greater emphasis on the Foreign Office promoting trade a sensible and inevitable consequence of reassessing the country's place in the world?
Britain's standing
The United Kingdom does seem to be well placed (literally) to play a larger part on the world stage than our mere size or population might suggest.
Look at a map of the world and Britain finds itself in something of a Goldilocks zone: not too hot, not too cold, sitting astride the Greenwich meridian and seeming to set the world's time.
The City of London is a financial hub which starts work each morning when Asia is still awake.
London is still firmly online when New York gets into its stride. No-one seriously disputes that London is an extraordinary world city, arguably the most diverse ethnically and culturally of any metropolis. Britain's leaders like the idea that we are custodians of the global language - English.
We also benefit from an unrivalled network of English speakers across the Commonwealth, as much through grassroots and professional associations as political elites.
However much of that you accept, Britain's history - both martial and imperial - has left a legacy of global muscle. Being on the right side of history in 1945 delivered one of only five vetoes at the United Nations Security Council.
The UK has a seat at most of the top tables of power, including the G7 and the G20 gatherings of both old, established and newly exploding economies.
Is Britain playing to its strengths?
Arguably, no. The Foreign Affairs Committee of the House of Commons reported recently that Britain has cut the number of diplomats sent overseas at the same time as expanding the number of missions in foreign cities, to the point where expertise is stretched too thinly.
Worse than that, fewer diplomats are fluent in other languages, particularly in Russian and Arabic, the languages spoken where Britain faces the greatest threats.
---
Arabic in the UK
Approximately 4% of English secondary schools teach Arabic, often as an extra-curricular subject
Arabic was first offered as a GCSE subject in 2002 with 3,236 entries in 2012
Arabic was first offered as an A-level subject in 2002 with 604 entries in 2012
Arabic is the eighth most popular language at GCSE and 10th at A-level
Arabic is offered at degree level by 15 UK universities
Only 1% of the UK's adult population report that they speak Arabic well enough to hold a conversation
Source: British Council, Languages For The Future 2013
---
Many embassies rely increasingly on locally employed staff to monitor and translate newspapers, radio and television.
Diplomats worry that the Foreign and Commonwealth Office will become less attractive to the best and brightest graduates now there is less opportunity for early postings abroad.
So has Britain's huge debt burden pushed trade up the priority list at the expense of diplomacy promoting British values?
The British government rejects most of this. The United Kingdom, it says, has never before been represented in so many countries.
New missions, particularly in the fastest growing economies of Asia and Latin America, offer Britain the promise of export-led growth.
A renewed emphasis on language teaching will redress that particular skills deficit.
Is Britain's voice heard?
Britain's place at so many global top tables guarantees speaking time.
But Britain's unresolved itchiness over our membership of the European Union seems to have consequences.
It has helped Germany's Chancellor Angela Merkel take a commanding political position in Europe, particularly over Russia and Ukraine.
To many foreigners, an uncertain Britain, struggling internally over the demands of Scottish nationalism and English regionalism, makes the United Kingdom look more inward-looking.
So, has Britain lost its way in foreign policy?
This is the most contentious question of all. Britain does seem confused by its experience of intervention overseas.
Full-on military intervention was ordered in Iraq and Afghanistan. Limited intervention was tried in Libya, and then non-intervention in Syria.
Now the tide of public and parliamentary opinion is running against the use of British force.
It has produced the oddity of Britain taking part in military strikes against so-called Islamic State in Iraq, but not in Syria.
It doesn't particularly bother our coalition allies, but it does seem to symbolise a collective agony of self-doubt about the role Britain should play in the world.