Royal baby: New princess faces a global fascination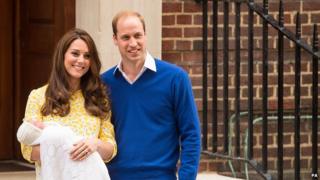 The princess has spent her first night in a palace which will be one of her homes as she grows up.
Her public appearance, with her parents leaving hospital, will be the exception not the rule.
Prince William and his wife will shield the fourth in line to the throne in the same way they have her brother, Prince George.
Her lack of exposure in her early years, will not limit or diminish the global fascination this baby will attract. It's a fascination which began while she was still in the womb.
Soon we'll know her name. The absence of knowledge hasn't stopped the speculation.
Elizabeth, Victoria, Alice and Charlotte have all attracted bets at the bookies.
And will Kate and William honour his mother and choose Diana for one of their daughter's names?