Queen Elizabeth II: Tributes to longest-serving monarch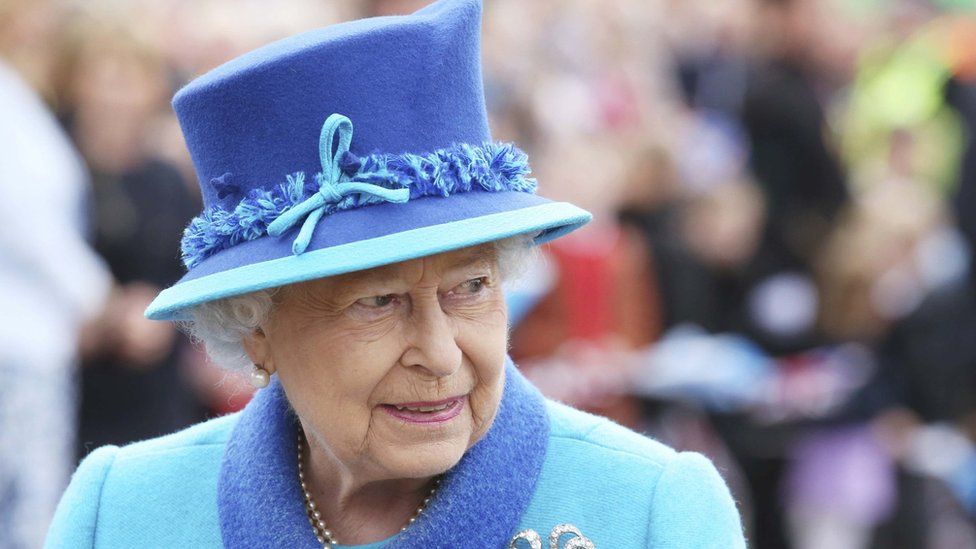 As Queen Elizabeth II becomes Britain's longest-reigning monarch, UK Prime Minister David Cameron describes her reign as a "golden thread" in British history.
Many others have also paid tribute to the Queen, who has been on the throne for 63 years and seven months - and will surpass the reign of her great-great-grandmother, Queen Victoria, at 17:30 BST.
Here are some of the tributes.
Prime Minister David Cameron
"The reign of Queen Elizabeth has been a golden thread running through three post-war generations, and she's presided over more than two thirds of our history as a full democracy with everyone being able to vote."
He added: "Her selfless sense of service and duty have earned her unparalleled respect and admiration not only in Britain but around the world."
Scottish First Minister Nicola Sturgeon
Speaking to a crowd including the Queen, she said: "Throughout your reign, supported at all times by the Duke of Edinburgh, you have carried out your duties with dedication, wisdom and an exemplary sense of public service.
"You are admired and held in great affection and esteem in the UK, across the Commonwealth and around the world."
Acting Labour leader Harriet Harman
"There can be no doubt of the commitment that she has made and the public service she has given, and continues to give."
She added: "Her life has been a great sweep of British history - the Second World War, the Cold War, the fall of the Berlin Wall, and she's presided over the transition from empire to Commonwealth."
Commonwealth Secretary-General Kamalesh Sharma
"As a symbol of continuity during decades of unprecedented change, and by drawing our people together in their rich diversity, Her Majesty has embodied all that is best in the Commonwealth.
"With vision and dedication her example has encouraged successive generations of leaders and citizens to embrace the promise of the future."
Former prime minister Sir John Major
"Throughout the last 60 or so years, the Queen has been an absolute constant.
"Whilst prime ministers have come and gone, celebrities have come and gone, life has changed, she and the monarchy have been an absolute constant in their lives and I think that is very reassuring."
Sarah Bradford, who wrote a biography of the Queen
"I think you can safely say she has never put a foot wrong. That's not to say that things haven't gone wrong in the Royal Family but I think the Queen has steered a steady course."
Speaking about the Queen's dealings with various UK prime ministers, she added: "I think they realise that she knows more about the world and world politics and Commonwealth affairs than they ever could know and I think that's a great reassurance for them."
Canadian Prime Minister Stephen Harper
"Her Majesty has served Canada with honour, distinction and great affection.
"Through her unfaltering dedication to all facets of our society - from our aboriginal peoples to the Canadian armed forces, from volunteers to charitable organizations - she has enriched our national life and has never wavered in her commitment to duty or to her coronation oath as Queen of Canada."
He added: "We are grateful for her service, which continues to remind us that the Crown is an essential part of the constitutional order of our country."