'Jihadi John': Suspected accomplice arrested in Turkey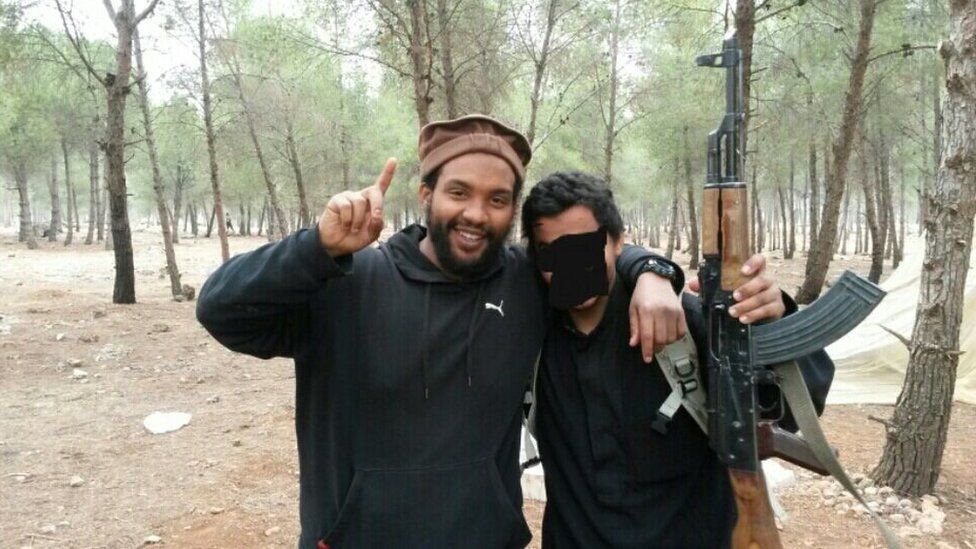 Turkish officials say they have arrested a man believed to be Aine Lesley Davis, an alleged accomplice of the militant known as "Jihadi John".
The man was arrested in Istanbul and authorities said they were working to confirm his identity.
Londoner Davis, who has a firearms conviction, went to Syria in 2013.
Earlier the US military said it was "reasonably certain" Mohammed Emwazi - known as Jihadi John - had been killed in a drone strike in Syria on Thursday.
Emwazi, a Kuwaiti-born Briton, appeared in videos of the beheadings of Western hostages.
BBC security correspondent Frank Gardner said Davis, a former drug dealer, spent time in prison and converted to a "rather radical form of Islam".
He said it appeared Davis had crossed the border from Syria into Turkey, and Turkish authorities had got him.
Last year Davis's wife, Amal El-Wahabi, was jailed for funding terrorism after trying to trick a friend into carrying 20,000 euros (£14,000) to Turkey.
A court later heard claims El-Wahabi's friend, who was stopped at Heathrow Airport, had hidden the money in her underwear.