Alexander Litvinenko death inquiry report completed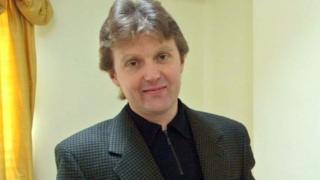 The inquiry report into the death of ex-Russian spy Alexander Litvinenko in London in 2006 has been completed.
Inquiry chairman Sir Robert Owen's report will be published in Parliament on 21 January 2016 and will be sent to the home secretary 48 hours prior.
The report will be published on the inquiry's website and Sir Robert will make a brief public statement.
Mr Litvinenko, 43, died three weeks after drinking tea laced with the radioactive substance polonium-210.
The police investigation concluded the fatal dose of polonium-210 was probably consumed by Mr Litvinenko when he was in the company of former Russian colleagues Andrei Lugovoy and Dmitri Kovtun at London's Millennium Hotel.
UK prosecutors want both men to be put on trial for the murder of Mr Litvinenko but it has not been possible to secure their extradition. Both men deny they were involved in murder.
The inquiry was set up in July 2014 to establish the facts surrounding the death of Mr Litvinenko, a fierce critic of the Kremlin, including the possible involvement of Russian state agencies.
---
The Litvinenko case
23 Nov 2006 - Mr Litvinenko dies three weeks after having tea with former agents Andrei Lugovoi and Dmitry Kovtun in London
24 Nov 2006 - His death is attributed to polonium-210
22 May 2007 - Britain's director of public prosecutions decides Mr Lugovoi should be charged with the murder of Mr Litvinenko
31 May 2007 - Mr Lugovoi denies any involvement in his death but says Mr Litvinenko was a British spy
5 Jul 2007 - Russia officially refuses to extradite Mr Lugovoi, saying its constitution does not allow it
May-June 2013 - Inquest into Mr Litvinenko's death delayed as coroner decides a public inquiry would be preferable, as it would be able to hear some evidence in secret
July 2013 - Ministers rule out public inquiry
Jan 2014 - Marina Litvinenko in High Court fight to force a public inquiry
11 Feb 2014 - High Court says the Home Office had been wrong to rule out an inquiry before the outcome of an inquest
July 2014 - Public inquiry announced by Home Office
January 2015 - Public inquiry begins
July 2015 - Closing submissions are made at the inquiry
---