Level of proof debate urged after Poppi Worthington death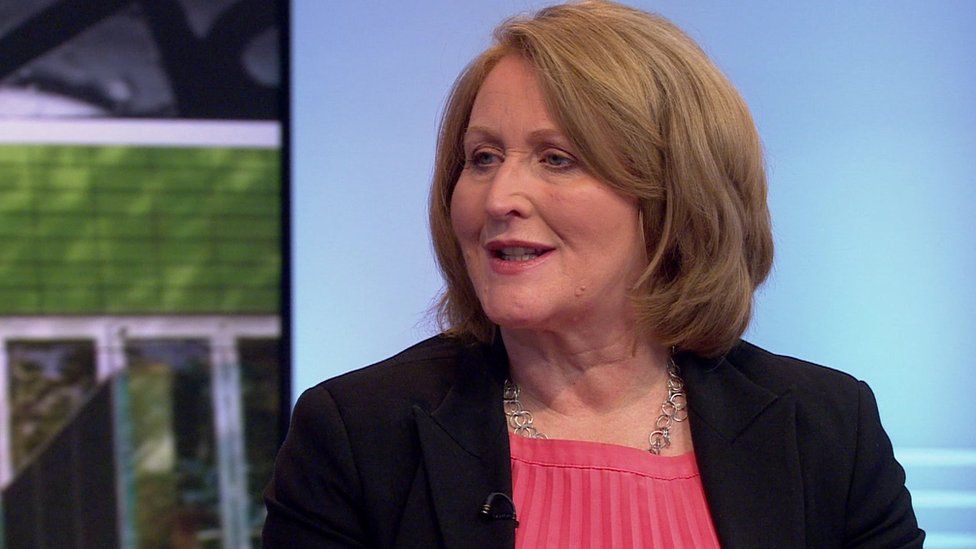 The level of proof required in child sex abuse cases should be reconsidered, the children's commissioner has said.
Anne Longfield told the BBC that the notion of beyond reasonable doubt "isn't fit for purpose" and was "problematic" for sexual abuse victims.
She said many cases did not make it to court because of a lack of evidence.
Her comments come after a judge ruled on the balance of probabilities that toddler Poppi Worthington was sexually assaulted before she died in 2012.
"I think what it really illustrates is how problematic the whole notion of beyond reasonable doubt is for many of the cases around child sexual abuse," Ms Longfield told BBC's Victoria Derbyshire programme.
"Children are unable to give firm details, often they won't come forward until many months, even years after the incident happened.
"So forensic evidence is almost non-existent very often and also the child can often become very muddled about recalling dates and the like.
"So the burden of absolute proof is something which very many children struggle with, it means that most of the cases actually don't get to court and aren't successful."
She said she did not want to "dilute" the legal process, but added: "The police, the judiciary and social services need a serious conversation about what can be the best evidence, if we know the many traditional forms of evidence aren't just going to be there."
Elspeth Thomson, family law organisation Resolution said changing the standard of proof would be a hugely difficult step.
"I suspect criminal lawyers would have something to say about that, as well as raising questions over how to ensure the accused's legal rights are protected.
"There would also be a question over which cases should have a different standard of proof - for example, would you limit it to solely sexual abuse, or extend it to cases where there are allegations of physical abuse?
"My own view is that it is far preferable to focus efforts on securing better evidence than amending the standard of proof itself."
Mr Worthington, 48, who denies any wrongdoing, cannot face criminal action unless new evidence emerges.
He issued a statement last week that said he did not accept the judge's findings and had never hurt his daughter.
Poppi collapsed with serious injuries at her home in Barrow, Cumbria, in December 2012, and was taken to hospital where she was pronounced dead.
The judge also criticised Cumbria Police for the way it handled the initial investigation into Poppi's death, with evidence thrown away, and an investigation is under way by the Independent Police Complaints Commission.
Education Secretary Nicky Morgan has told MPs she was "alarmed" that Poppi was not previously known to social services despite the fact that her mother had previously had a child taken into care and her father had been investigated on two separate occasions regarding child sexual abuse.