Eurostar passenger's WW2 shell delays trains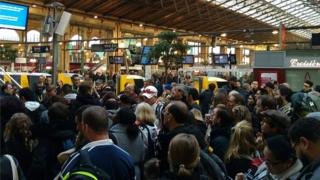 Two Eurostar trains were delayed on Sunday morning after a passenger tried to take a World War Two shell on board.
The 08:13 (07:13 GMT) and the 09:13 (08:13 GMT) Paris to London services were delayed by 20 and 30 minutes respectively.
Passengers were evacuated into the main hall at Paris Gare du Nord as a precaution and police were called.
A Eurostar spokeswoman said train services from the station then returned to normal.