Royals to fly the flag amid Brexit talks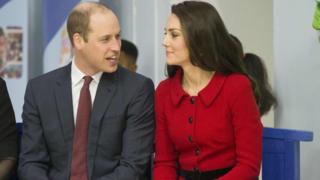 It is striking that the Foreign Office has asked Prince William and his wife to make an make an official visit to Poland and Germany.
It will take place four months into the negotiations that will lead to the UK leaving the EU.
The British government clearly thinks it will be beneficial to have such senior royals in Poland, and especially in Germany, at such a time.
It helps that Germany has a sustained and enduring interest in all things royal.
Number 10 can portray the trip as a sign of Prime Minister Theresa May's words in action that we may be leaving the European Union, but we want to remain firm friends with Europe.
So, for several days in July, when who knows where relationships will be between Britain and the other 27 EU members, William and Kate will be flying the flag.
Critics argue this will be more about Windsor self-promotion and will achieve nothing when it comes to bilateral trade.
Supporters maintain the visit will be yet another example of the royals deploying their skills at soft diplomacy.