Royals continue private school tradition for Prince George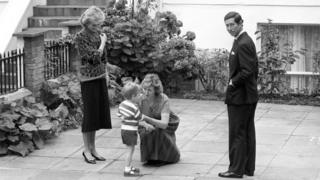 When it comes to education, the royals have embraced change, but not revolutionary change.
Prince George's great-grandmother had a governess. A home based education was the norm for upper class girls like the future Queen.
While the third in line to the throne prepares to join more than 500 other pupils, his grandfather, at around the same age, was having a blackboard and a desk installed in a room at Buckingham Palace.
A week before his eighth birthday, in a break with royal convention, Prince Charles did go to school.
His peer group was then able to use the palace swimming pool because it was thought inappropriate for the heir to the throne to use a public one.
George will probably be spared what was inflicted on princes William and Harry on their first day at school. Photographers and camera crews are unlikely to be invited to record the moment.
It will be the start of the prince's private education. The prospect of a state educated British king or queen remains a remote one.