London attack: Two men continue to be questioned as seven released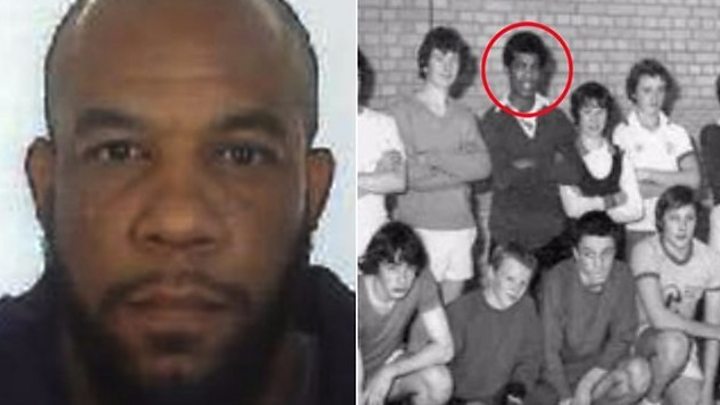 Two men are still being questioned by police investigating the Westminster attack in which five people were killed.
Seven of the 11 arrested since Wednesday's attack have been released with no further action, while two women have been released on bail until March.
Police are trying to establish whether attacker Khalid Masood acted alone.
They are also looking into whether he used encrypted messaging service WhatsApp the moment before he struck.
It has been reported that a message was sent from Masood's phone two minutes before he drove a hired car into dozens of pedestrians on Westminster Bridge.
Police said they have seized 2,700 items from 21 addresses, including "massive amounts of computer data".
Meanwhile, the Saudi Arabian government has confirmed that Masood worked in the country as an English teacher in two year-long stints between 2005 and 2009.
Three people died and 50 were injured after Masood drove his car into pedestrians on the bridge, before stabbing to death unarmed PC Keith Palmer who was guarding Parliament.
Masood was shot dead by police.
PC Palmer, a 48-year-old husband and father, is to be remembered permanently at the National Memorial Arboretum, Home Secretary Amber Rudd said.
The commemoration at the UK Police Memorial in Staffordshire will be "a lasting tribute to the sacrifices that all too many police officers have made", Ms Rudd said.
Police said officers would investigate whether Masood "acted totally alone inspired by terrorist propaganda, or if others have encouraged, supported or directed him".
Two men from Birmingham, aged 58 and 27, are still being held in custody under the Terrorism Act.
A 32-year-old woman, who was arrested in Manchester, and a 39-year-old woman, from east London, are both on bail.
Seven people arrested in Manchester and Birmingham were released with no further action.
Fifteen people are still being treated in hospital.
Commons security
On Friday, Metropolitan Police Assistant Deputy Commissioner Mark Rowley said police would work with Parliamentary authorities to assess whether security should be changed.
Speaking on BBC Radio 4's Today programme former Metropolitan Police Commissioner Lord Blair said he was "absolutely certain that there will have to be changes" to the area near the entrance gates where PC Palmer was stabbed.
Lord Blair, who was in charge during the 7/7 attacks in London in 2005, said: "Always behind it is the inner core of armed officers, but PC Keith Palmer has paid with his life for that soft outer rim and I think that his family at least, and everybody else, needs the reassurance that will be reviewed."
He refused to criticise officers for leaving the gates unguarded immediately after the attack, saying: "That incident will have gripped them completely. They will know that the cavalry of the serious armed officers are on their way. And at that moment they're behaving as human beings."
Former Commons deputy speaker Nigel Evans told the programme more checks were carried out than when he was elected in 1992.
But he added: "I've got no doubts whatsoever that there will be enhanced features of security - it's happening on a regular basis, but following this tragedy security has got to be upped at the same time as still having a welcoming hand to members of the public to come and see how democracy works."
The Saudi Arabian embassy in London said Masood had been in the country from November 2005 to November 2006 and April 2008 to April 2009, when he worked as an English teacher. In 2015, he obtained an Umra visa - allowing pilgrimage to Mecca - and was in the country from the 3 to 8 March.
The embassy said: "The Kingdom of Saudi Arabia strongly condemns Wednesday's terrorist act in London, as it does all forms of terrorism.
"The attack in London this week has again demonstrated the importance of international efforts to confront and eradicate terrorism."
Two of Masood's victims, Aysha Frade, who was in her 40s and worked at a London sixth-form college, and US tourist Kurt Cochran, 54, died on Wednesday.
Retired window cleaner Leslie Rhodes, 75, from Clapham, south London, died on Thursday evening when his life support machine was turned off.
Fifty people were injured in the attack, with 31 receiving hospital treatment.
On Friday it two were said to be in a critical condition, and one has life-threatening injuries.
Two officers remained in hospital with "very significant" injuries, one of whom has been identified as PC Kristofer Aves.
On Friday evening it was announced that Tobias Ellwood, the MP who battled to save the life of PC Palmer, and security minister Ben Wallace have been appointed to the Privy Council - the historic group that advises monarchs - in recognition of their responses to the attack.
The Metropolitan Police said Masood, 52, who had a number of previous criminal convictions, but none for terrorism, had used a number of aliases.
While he was registered in Dartford, Kent as Adrian Russell Elms at birth, Masood was also known as Adrian Russell Ajao during his childhood.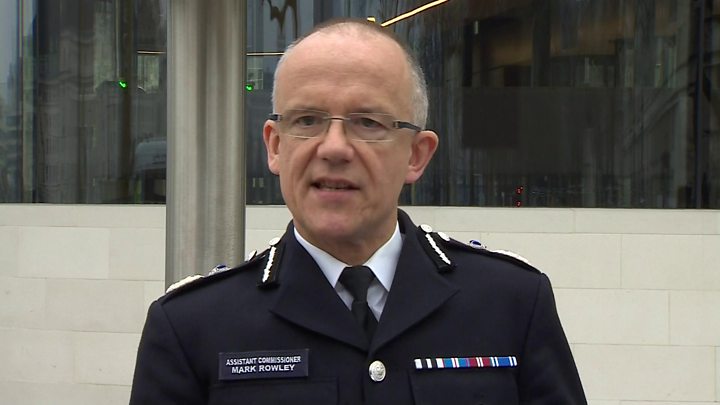 In the early 2000s, he was convicted of causing grievous bodily harm after slashing a man across the face with a knife in a pub.
Masood was believed to have been living in the West Midlands before Wednesday's attack, but had previously spent time in Luton, Crawley, Rye and Eastbourne.
Get news from the BBC in your inbox, each weekday morning
Have you been affected by these events? If you are willing to do so, share with us by emailing haveyoursay@bbc.co.uk.
Please include a contact number if you are willing to speak to a BBC journalist. You can also contact us in the following ways: