Childline receives 4,000 calls from 'lonely' children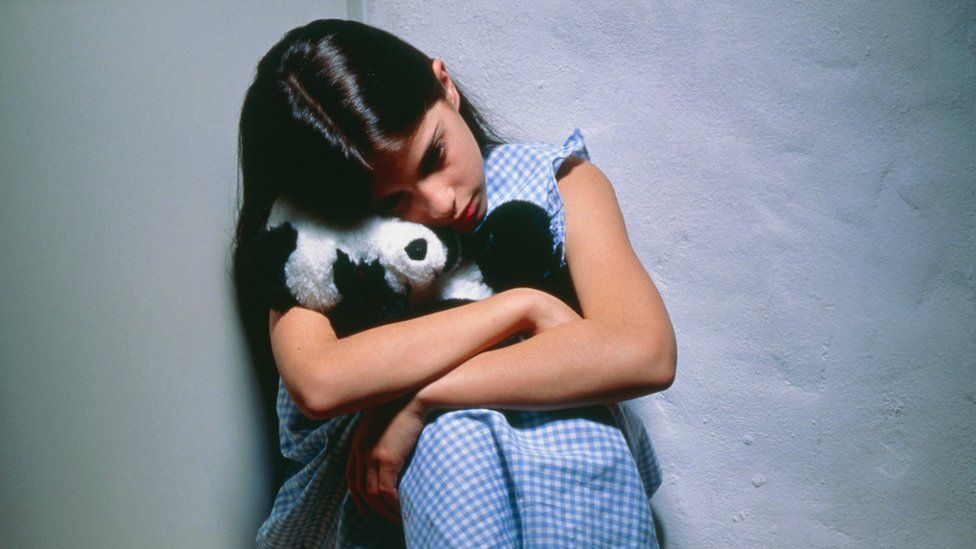 More than 4,000 children contacted Childline in the past year because they were lonely, new data shows.
Girls were five times more likely than boys to contact the charity about feeling alone. Last year was the first time loneliness data was recorded.
Feeling isolated can leave children depressed, with mood swings, or with suicidal thoughts, the helpline said.
In total, 2,978 girls, 582 boys and 503 children whose gender was not recorded received counselling for loneliness.
The children, whose ages ranged between six and 19, told counsellors they felt "invisible" or that their family "struggled to understand" them, Childline said.
The service already collects data on issues such as mental health and abuse but said increasing numbers of youngsters said they felt lonely.
Previously, loneliness would be recorded as "low self-esteem" or "unhappiness".
Childline said that, overall, girls were four times more likely to contact the charity with a problem than boys.
One teen caller, who asked to be called Rebecca, used Childline's online web chat after saying she felt "empty inside" and "isolated" after falling out with her friends shortly before her GCSE exams.
"They took me into a room one lunchtime and told me they didn't want to be my friend any more," Rebecca said.
"During the week I could distract myself with school work. However, when it came to Friday, I had no one to go out with."
A 12-year-old boy, who is also not identified, also contacted Childline to say he felt "neglected" after his mother got married.
"She doesn't take notice of me," he said. "Sometimes I feel she would prefer it if I wasn't there, but she just tells me I'm being silly and jealous."
Another anonymous caller spoke of their "mood swings" as a result of feeling lonely.
"I am wondering if this is part of normal teenage life?" they said. "I worry about not getting good grades which means no university, no good job, no house, no wife and so it goes on.
"I don't want to end up lonely all my life."
Dame Esther Rantzen, Childline's president and founder, said many children felt neglected by parents "addicted to being busy".
She said: "Many of us have to work hard - couples may need to take on several jobs to boost their income.
"But sometimes that leaves too little time for the people we care about most, our children."
She added that children were less likely to share worries and concerns with family members than in the past.
"The kitchen table has become obsolete," she said. "Families are too busy to eat together, to talk about their days together, and share their worries."
Peter Wanless - the chief executive of the NSPCC, which runs Childline - said there was "no simple fix" to the problem of loneliness.
"There is no single reason why so many young people are suffering," he said.
"It is vital that children and teenagers have people around them, in particular parents, who they can really open up to about how they are feeling."
Related Internet Links
The BBC is not responsible for the content of external sites.