Police checks for 'low risk' sex offenders relaxed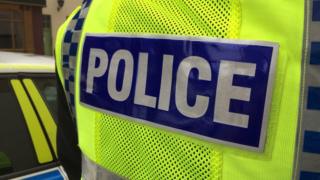 Police forces in England and Wales are relaxing checks on hundreds of sex offenders living in the community who are assessed to be low risk.
Police say the "tailored approach" applies to people who have not reoffended for three years.
Officers will stop annual home visits and regular risk assessments - and will respond only if concerns are raised.
The National Police Chiefs Council says the most dangerous offenders will still be subject to tight controls.
More than 52,000 sex offenders are currently required to register with police and provide officers with details of their address and travel plans.
The number has increased from 30,416 ten years ago
But for those people seen as posing the lowest risk, police have decided to adopt a new approach known as "reactive management".
The number of people being monitored in this way is in the "low hundreds".
But it is expected to rise, with 16,000 people said to be potentially eligible for the new form of supervision.
BBC home affairs correspondent Danny Shaw says they could include people convicted of rape, and sexual offences against children.
Senior officers acknowledge the policy change is an emotive issue.
However, the NPCC maintain there have been improvements in risk assessment - and says each offender will be subject to a personalised risk management plan.
They will still be monitored and face annual notification requirements at a local police station.
The NPCC said "academic research" was being commissioned to evaluate the changes.
'Range of crimes'
Deputy Chief Constable Michelle Skeer said: "The UK has some of the toughest powers in the world to manage registered sex offenders with low levels of reoffending.
"These changes will enable us to more actively manage those offenders who pose the greatest risk to the public, while providing a proportionate approach to those who are consistently assessed to be at low risk of reoffending.
"It is important to remember that people will be on the sex offenders register for a range of crimes - it could be from downloading indecent images to contact offending...
"We need to take a tailored approach rather than following a one-size-fits-all model."
In 2015/16, 2.9% of registered sex offenders breached their notification requirements leading to caution or conviction.
These are breaches of registration requirements, not new sexual offences.
In the same year, 0.13% of registered sex offenders were charged with a serious further offence.