New manslaughter guidelines proposed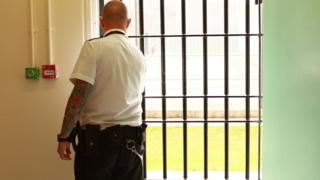 Proposals for new guidelines on the sentencing of manslaughter have been published by the Sentencing Council.
It is the first comprehensive guideline for judges, and covers four types of the offence including gross negligence manslaughter.
The Council sets guidelines and promotes consistency in sentencing in England and Wales.
Manslaughter covers a range of criminal behaviour, and possible sentences vary from non-custodial to life.
It includes an unintentional death resulting from an assault, to a death at work caused by an employer's negligence.
Gross negligence manslaughter occurs where a breach of a duty of care owed to the deceased is so bad that it amounts to a criminal act or omission.
Custodial sentences average four and half years, which is half that for some other forms of manslaughter, and the Sentencing Council guideline expects some sentences to increase.
Its consultation ends in October.