News Daily: Grenfell test failures and Russian sanctions
Hello. Here's your morning briefing:
The BBC understands that cladding and insulation used in at least 60 tower blocks have failed a new fire safety test ordered by the government. The test is intended to be more thorough than previous checks after the Grenfell Tower fire, which just examined the cladding from high-rise buildings.
The new test checked the cladding in combination with the foam insulation that was used at Grenfell, a combination used in at least 60 other blocks. Only nine of those blocks have been identified so far, in Salford. The Department for Communities and Local Government will publish its full findings, along with guidance, later this morning.
Ball in Trump's court on Russian sanctions
The United States Senate has voted to impose new sanctions on Russia, Iran and North Korea, but it remains to be seen if President Donald Trump will sign the bill into law. The sanctions were drawn up in part to punish Russia further over the annexation of Crimea from Ukraine in 2014, and were also agreed by an overwhelming majority in the House of Representatives. The White House is said to be concerned over a provision in the bill which would limit the president's ability to lift the sanctions, but an attempt to veto the new sanctions could fuel suspicion that he is too supportive of the Kremlin.
Analysis: What are the sanctions against Russia?
After Russia annexed Crimea and backed separatists in eastern Ukraine, in 2014, the Obama administration in tandem with the European Union introduced an array of economic sanctions on Russian individuals and businesses. Assets were frozen and restrictions imposed on Russia's oil industry, as well as its state finance, technology and arms sectors.
Get news from the BBC in your inbox, each weekday morning
Charlie Gard's parents 'denied final wish'
The parents of terminally-ill Charlie Gard say they have been "denied our final wish" after a High Court Judge decided the boy will be moved to a hospice and have his life support withdrawn soon after. His parents had wanted a private team to care for Charlie so they could have more time with him, but Great Ormond Street Hospital argued it was not in his best interests to extend his time in a hospice.
Trump spokesman's outspoken
Anthony Scaramucci, President Trump's new director of communications, has tweeted that he'll never trust a reporter again after the New Yorker revealed details of a conversation in which he launched a foul-mouthed tirade against White House chief of staff Reince Priebus and adviser Steve Bannon. He described Mr Priebus as "a paranoid schizophrenic" among other things - before later saying he regretted his use of "colourful language".
What the papers say
Brexit leads a number of the front pages, with the Times splashing its story that Ireland wants no land border with the UK after EU withdrawal, and The Financial Times reporting the chancellor wants to see a "two-phase" process in the first stage of which Britain would maintain current trading relations with the bloc. There's also plenty of discussion of yesterday's promise by Amber Rudd that there would be no sudden cut-off to freedom of movement.
Daily digest
Flash crash A driver writes off a £200,000 Ferrari after owning it for just an hour.
Your good health Drinking moderately could reduce the risk of developing diabetes, a study suggests.
Nadiya's recipe Great British Bake-off winner Nadiya Hussain says she doesn't want arranged marriages for her children.
Lionesses prowl on England progresses to the quarter-finals in the Women's Euro 2017 tournament after beating Portugal.
If you watch one thing today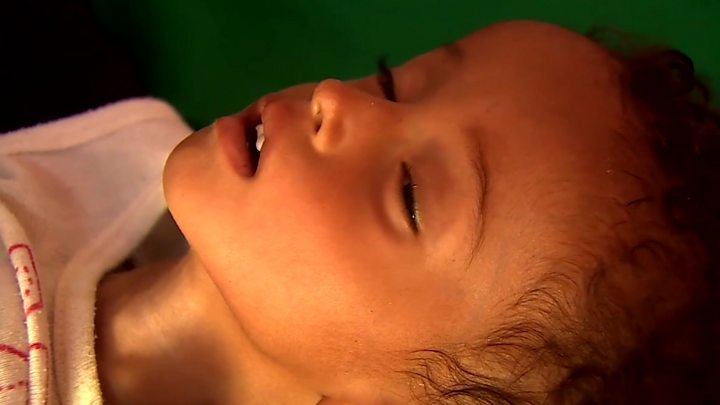 Inside Yemen: The hidden reality
If you listen to one thing today
Pakistan's third gender identity and trans rights
If you read one thing today
Five things about Jeff Bezos, briefly the world's richest man
Today's lookahead
Today The Postal Museum opens in London, featuring an underground mail train ride.
This weekend Commemorations will take place in Belgium to mark the battles around the Belgian village of Passchendaele,
On this day
1866 Children's author and illustrator Beatrix Potter is born in London.
2005 The Provisional IRA calls an end to its 30-year long armed campaign in Northern Ireland.
From elsewhere
Anthony Scaramucci called me to unload about White House leakers (New Yorker)
Hammond seeks 'off-the-shelf' transition (FT)
Michiko Kakutani, the legendary book critic and most feared woman in publishing (Vanity Fair)
Why can't we celebrate women's sport without relating it to men's? (Guardian)