Soccer AM presenter Helen Chamberlain leaves after 22 years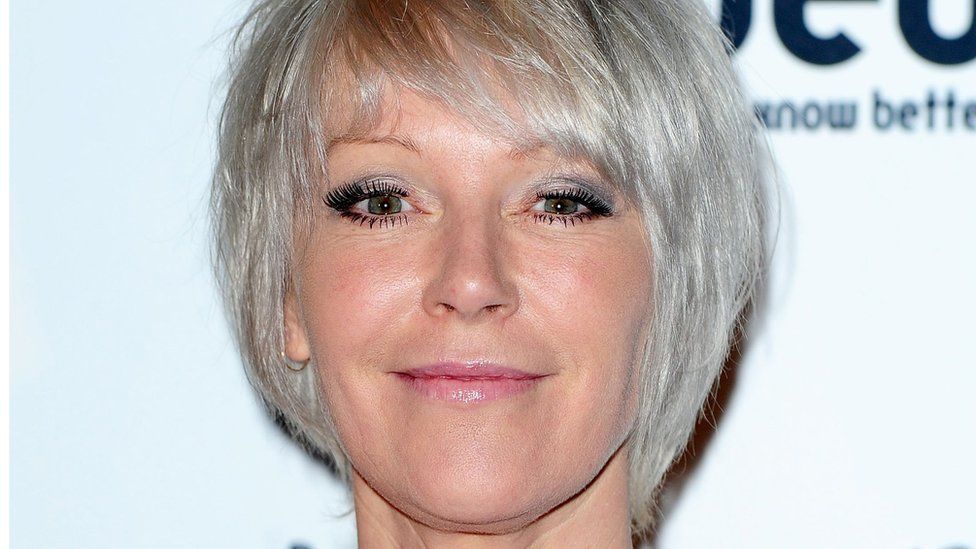 Soccer AM presenter Helen Chamberlain is leaving her role on the football show after 22 years.
The Torquay United fan will be replaced by comedian Lloyd Griffith and former footballer Jimmy Bullard.
The news was shared by Soccer AM in a tweet which read: "Farewell and thank you to Mrs Soccer AM. This place won't be the same without you."
Chamberlain joined the Sky Sports show in 1995 and presented alongside Tim Lovejoy until he left in 2007.
She most recently co-hosted with John Fendley who will continue to present the show alongside its new hosts.
He paid tribute to his former colleague on Twitter, saying: "There's only one @HellsBellsy."
Griffith said his new role was a "dream come true" while Bullard said: "Saturday mornings won't be the same again."
The former Hull and Fulham footballer also paid tribute to Chamberlain, writing: "In my excitement forgot to mention @HellsBellsy - impossible to step into her shoes.
"Amazing presenter & always be grateful to her."
Some fans tweeted their disappointment at Chamberlain's departure with several saying the show would not be the same without her.
Deb H wrote: "Can't believe that @HellsBellsy isn't going to be on anymore, can't see it lasting much longer now."
John O Hare said: "It's thank you and good luck from this viewer. It's a shame that there is not enough female pundits to replace her."
Tommy Crison said: "You held it together most weeks and the only reason I tuned in. Will miss you as part of my match day routine... farewell."