News Daily: Trump comments defended and Burkina Faso attack
Hello. Here's your morning briefing:
The White House has issued a statement clarifying comments made by President Donald Trump as he faces sustained criticism for not explicitly condemning the far-right organisers of Saturday's violent rally in Charlottesville, Virginia, in which a woman was killed.
Several Republican senators have urged the president to "call evil by its name" and the US national security adviser, HR McMaster, went further by saying: "Anytime that you commit an attack against people to incite fear, it meets the definition of terrorism."
In response, a White House spokesman insisted: "The president said very strongly in his statement yesterday that he condemns all forms of violence, bigotry and hatred. Of course that includes white supremacists, KKK, neo-Nazi and all extremist groups."
Analysis: Why Trump's response is no surprise
By Anthony Zurcher, North America reporter
Clues for how the president would react to such a situation were scattered across his presidential campaign. In February 2016, Mr Trump initially declined to disavow support from the Klu Klux Klan and David Duke, the former Klan leader who became a Louisiana Republican politician.
Get news from the BBC in your inbox, each weekday morning
'Seventeen dead' in capital of Burkina Faso
Seventeen people have been killed and eight wounded in a "terrorist attack" on people sitting outside a restaurant in the centre of the capital of Burkina Faso, Ouagadougou, according to the government. Security forces killed three attackers, but some people are still trapped in the building, Communication Minister Remis Dandjinou said.
Cancer charity founder paid herself £31,000
A national breast cancer charity is being investigated after its founder paid herself £31,000 in breach of charity law. Wendy Watson MBE, who launched the National Hereditary Breast Cancer Helpline in 1996, resigned as a trustee after financial irregularities were uncovered by the Charity Commission. Her lawyers described the payments as "an error".
Man charged with dog-walker murder
A 23-year-old man has been charged with the murder of a grandfather who was attacked as he walked his dogs earlier this month. Peter Wrighton, 83, from Banham, Norfolk, was repeatedly stabbed in the neck and head and his body was found in woodland near the village of East Harling on 5 August.
What the papers say
The violence in Charlottesville is considered in the editorial columns in today's papers, with much of the focus on President Donald Trump's failure to single out for blame the white supremacists who rallied there. But the papers also have plenty to say on Brexit, with The Times leading on claims by "senior Whitehall officials" that Brexit decisions are being "rushed through", and the Express reporting on what it describes as a "plot" for another EU referendum.
Daily digest
An unusual scandal The Australian deputy PM refers himself to the High Court after revealing he may have dual citizenship
Bottoms up Arrests of drunken air passengers have risen by 50% in a year
Relay relief Britain's 4x400 metres women won silver and the GB men bronze to meet their minimum medal target of six
Flat-footed Clarks in sexism row over branding of girls' shoes
If you watch one thing today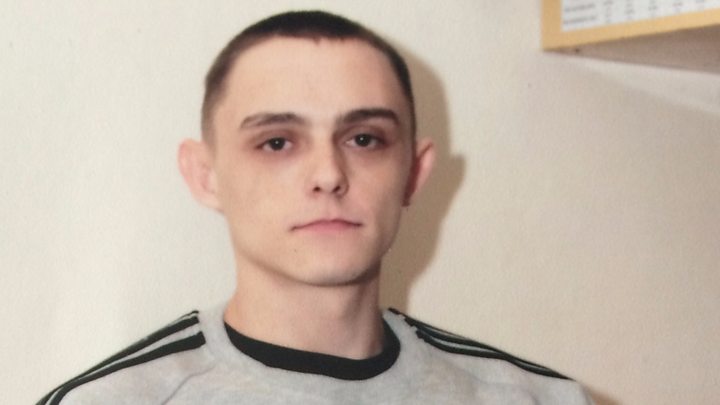 Prisoner 11 years into 10-month jail term
If you listen to one thing today
If you read one thing today
A country divided - and its 70-year legacy
Today's lookahead
Today Cassini spacecraft will enter the final phase of its 20-year mission when it makes a series of "ultra-close" passes through Saturn's upper atmosphere.
16:00 A British computer expert accused of creating malware for stealing bank details is due back in court in the US.
On this day
1947 Pakistan became an independent country outside British rule
1967 The Marine Broadcasting Offences Act came into force, leading to the closure of pirate radio stations
From elsewhere
Police slam Uber over sex attack drivers (The Times)
Nigel Farage: The movie snapped up by Hollywood (Telegraph)
Can fast-track teachers raise standards? (Scotsman)
Mother of Charlottesville victim: 'I'm proud of what she did' (Huffington Post)