News Daily: Irish border plan and Trump on Charlottesville
Hello. Here's your morning briefing:
The government has published its second position paper on Brexit negotiations - this time setting out its stall on how it proposes to manage the border between Ireland and Northern Ireland, which will become a border between the UK and the EU after 2019.
The paper states that the government does not want to see any new physical infrastructure - such as customs posts - at the border.
It also rules out the idea of a customs border in the Irish Sea, saying it would be unviable.
The Irish government has broadly welcomed the document as bringing greater clarity, but one Labour MP has accused it of "vagueness" and being "light on detail" as to how the border would be maintained.
Analysis: Can tech give us frictionless borders?
By Rory Cellan-Jones, technology correspondent
Even if there are no tariff barriers between the UK and the EU, companies will probably have to show where their goods have originated, otherwise this country could be used to get something like New Zealand lamb on to the continent without any limits.
But those checks do not have to take place at ports or border crossings - they can be conducted at factories before the goods depart, and much of the paperwork will in fact be digital, carried out online. That will all depend on improved IT systems.
Get news from the BBC in your inbox, each weekday morning
Trump blames both sides for Charlottesville violence
After a statement on Monday in which he strongly condemned racism, President Trump appeared to return to his initial reaction to the far-right rally in Virginia which left one dead. In a bad-tempered news conference from Trump Tower in New York on Tuesday, he insisted that those defending the Confederate statue in Charlottesville had included "many fine people" and, when challenged, responded: "What about the alt-left?"
Time spent in frail old age 'doubles'
A report by researchers at Newcastle University has found the length of time people in England spend in need of daily care towards the end of their lives has doubled over the past 20 years. Men now spend 2.4 years on average needing regular help and women three years, according to the study, which also highlighted the need for a sharp increase in the number of care home places.
What the papers say
There's no one issue dominating today's papers - the Times focuses on the biggest rise in fares for five years for rail passengers, with some suffering a £2,500 increase in the cost of a season ticket since 2010. The Daily Mail leads again on plans to stop the chimes of Big Ben while repairs are carried out, reporting that MPs could try to reverse the decision.
Daily digest
Frankenstein's answer Scientists say they have found out why a dinosaur skeleton appeared to contain parts from different species
Pointless penalties? Thousands of UK motorists can drive with more than 12 points, BBC analysis finds
Lovers' Tiff US wholesaler Costco is being sued for selling "Tiffany" engagement rings imitating the luxury jewellery brand
Kindness of strangers A mother is trying to locate a generous stranger who paid her stranded daughter's £85 train ticket
If you watch one thing today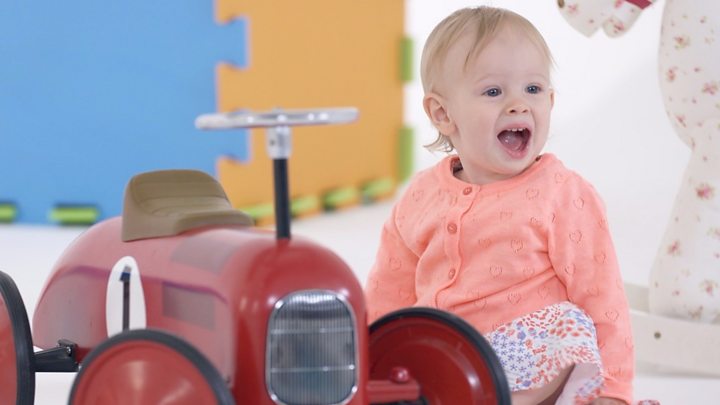 If you listen to one thing today
The story behind the Doppler effect
If you read one thing today
Was Freetown a disaster waiting to happen?
Today's lookahead
Today The US, Canada and Mexico begin negotiations on reworking the North American Free Trade Agreement
09:30 The ONS publishes monthly unemployment figures for the UK, including average earnings and productivity, for the three months to June
On this day
1819 Troops charge a political meeting in Manchester, killing 11 and injuring 400 in what became known as the Peterloo Massacre
1977 Elvis Presley dies aged 42 of a heart attack
From elsewhere
The UK needs imaginative solutions to the Irish border (LSE blog)
Stunned TV hosts reacted in real time to Trump (New York Times)
The Brexit department refuses to say whether David Davis works full-time (BuzzFeed)
The email Larry Page should have written to James Damore (Economist)