News Daily: A-levels fever and Trump's business allies quit
Hello. Here's your morning briefing:
Teenagers in England, Wales and Northern Ireland end their nervous wait for A-level results today.
There's been a drop in applications for university this year, which BBC education correspondent Sean Coughlan predicts will mean a "buyer's market" for those looking for places.
Changes to the qualifications system mean many A-levels are being decided by final exams, with no link to AS-levels. But the national results are expected to be kept similar to last year, when a quarter of entries received top grades.
More than 400,000 university places are likely to be decided on Thursday - and tens of thousands more places will be available through the clearing system, which matches people looking for places with vacancies on courses.
Analysis: What's new about this year's A-levels?
Under the new system, students sit all A-level exams at the end of two years of study, instead of taking modular exams throughout the course.
AS-level results no longer count towards A-level grades. No subject will have more than a 20% coursework component and most courses will be assessed entirely through exams.
Resits will still be available, but January exams will be scrapped, so students will have to wait until May/June of the following year for a chance to improve their grades.
Get our morning briefing in your inbox, each weekday
Trump scraps business councils after bosses quit
President Trump has said he will scrap two of his business councils after several company bosses quit over his handling of violent clashes in Charlottesville, Virginia. Business leaders left the White House manufacturing council after the backlash against how he reacted to the far-right rally last weekend. Mr Trump's decision was announced on Twitter as the heads of 3M, Campbell Soup, Johnson & Johnson and United Technologies resigned on Wednesday.
Warning over shale gas supply
The gas reserves in shale rocks in the UK have been "hyped", according to professor of geology John Underhill from Heriot-Watt University. He said UK shale deposits were formed 55 million years too late to trap substantial amounts of gas and the government would be wise to formulate a Plan B to fracking for future gas supplies. But the fracking firm Cuadrilla responded that it would determine how much gas was present from its test drilling.
MP quits Labour front bench over Sun article
Labour's Sarah Champion has quit her shadow women and equalities role after she was criticised for an article she wrote in the Sun about the grooming and abuse of young girls. The Rotherham MP wrote in the newspaper on Friday that "Britain has a problem with British Pakistani men raping and exploiting white girls", but she has now apologised for her "extremely poor choice of words" and resigned from the opposition front bench.
What the papers say
The Times says the Home Office is drawing up plans that would allow EU citizens to be free to travel to the UK and stay after Brexit. The principle of freedom of movement would remain, explains the Times, but a system of permits would limit the number of people migrating to work. The Daily Telegraph carries an article by Prime Minister Theresa May's former chief of staff Nick Timothy in which he says university tuition fees are a "pointless ponzi scheme" that are "blighting young people's futures".
Daily digest
West is best Cornish fish restaurant is named the best place to eat in the UK
Filming: Impossible The filming of a new Mission: Impossible movie is halted after Tom Cruise breaks his ankle
Single carrot diamond A Canadian woman finds her diamond ring on a carrot 13 years after she lost it in a vegetable patch
Engine trouble Battle of Britain Memorial Flight planes are grounded after an engine issue
If you watch one thing today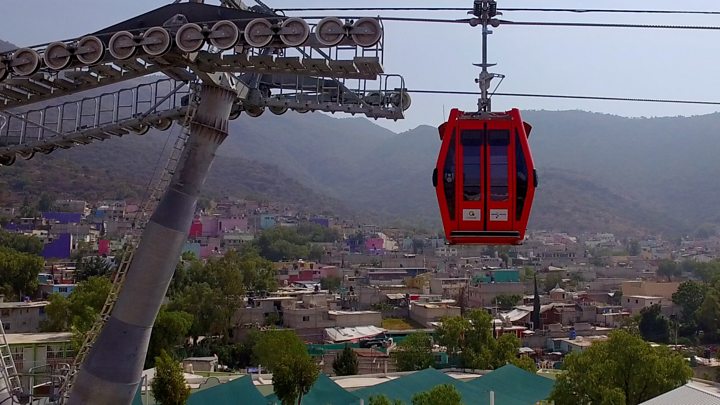 If you listen to one thing today
If you read one thing today
The brainwashed teens fleeing to Europe
Today's lookahead
14:00 The High Court is due to rule on two cases that deal with the issue of same sex marriage in Northern Ireland
14:00 Day one of the first Day/Night Test as England play West Indies - a pink ball will be used in a Test for the first time in this country
On this day
1836 The Registration Act makes it legally compulsory to register all births, deaths and marriages in Britain
1998 US President Bill Clinton admits to an "inappropriate relationship" with intern Monica Lewinsky
From elsewhere
Public enemy: The jury selection process for Martin Shkreli's trial (Harper's)
James Chapman is the Rogue One of Remainers (GQ)
The chilling effect of openly displayed firearms (Atlantic)
A-level students whose results were a lesson in life (Guardian)