News Daily: Trump's Afghanistan vow and Brexit legal plan
Hello. Here's your morning briefing:
President Donald Trump gave a speech on Monday night in which he said US forces would stay in Afghanistan and "fight to win".
He said his original instinct had been to pull US forces out, but a hasty withdrawal from Afghanistan would leave a vacuum for terrorists to fill and risk repeating the same mistakes made in Iraq.
He spelled out that he wanted to shift from a time-based approach in Afghanistan to one based on conditions on the ground, adding he would not set out deadlines.
He also warned Pakistan that the US would no longer tolerate the country offering "safe havens" to extremists, an accusation quickly dismissed by the Pakistani army.
Analysis: Trump rhetoric versus Afghan reality
By Jonathan Marcus, diplomatic correspondent
After some 16 years, the battle for Afghanistan - America's longest running war - is going to get a whole lot longer.
This was the essential message from President Donald Trump's address. His stress on abandoning timetables and moving to a "conditions-based approach" as he called it, means that US troops will be in Afghanistan for a considerable time to come.
The decision on a new Afghan strategy was much delayed, but after much prevarication he has essentially followed the line of his senior military advisers.
Get our morning briefing in your inbox, each weekday morning
UK seeks legal co-operation after Brexit
The government is to publish its latest position paper on Brexit, calling for "close co-operation" with the EU to resolve cross-border legal disputes after UK withdrawal. An agreement needs to be reached on how divorces, commercial disputes and consumer claims that span multiple countries are handled - currently EU regulations specify how the appropriate court is chosen. Lawyers and MPs have warned that the UK's status as a "global legal centre" for commercial contracts could come under threat from rival countries unless clear arrangements are put in place for after Brexit.
One killed in Italian island earthquake
A 4.0 magnitude earthquake on the Italian island of Ischia has left at least one person dead and 25 more injured. Italian media say up to 10 others are unaccounted for after buildings in the town of Casamicciola, off the coast of Naples, collapsed. Local reports say a hospital has been evacuated and emergency workers are attempting to free people from collapsed structures. Areas of the island are said to be without power, and relief workers are being transported by ferry and helicopter from the mainland.
Ford offers £2,000 to scrap old cars
Ford is offering UK customers £2,000 off a new model if they trade in cars that are over seven years old. Unlike schemes by BMW and Mercedes, which are only for diesels, Ford will also accept petrol cars from any manufacturer. All of the part-exchanged vehicles will be scrapped, Ford said, which would have an "immediate positive effect on air quality". The BBC's transport correspondent, Richard Westcott, says the move is also designed to boost new car sales, which have been slipping in recent months.
What the papers say
There are two contrasting stories on the front pages - many focus on the shooting of the Barcelona terror suspect, who police had been hunting since Thursday's attack, and there are plenty of previews of the return of the Great British Bake-off on Channel 4. The Sun reports on the number of adverts - taking up 16 minutes and 42 seconds of the show's 58 minutes and 18 seconds - saying it breaks the record for any programme in the channel's history.
Daily digest
Third rail George Osborne calls for high-speed rail lines across the north of England
Gagging order Ken Cheng wins prize for best joke at the Edinburgh Fringe
Deadly weapons Australian terror plan to hide plane bomb in Barbie revealed
Child's play New stamps feature classic British toys
If you watch one thing today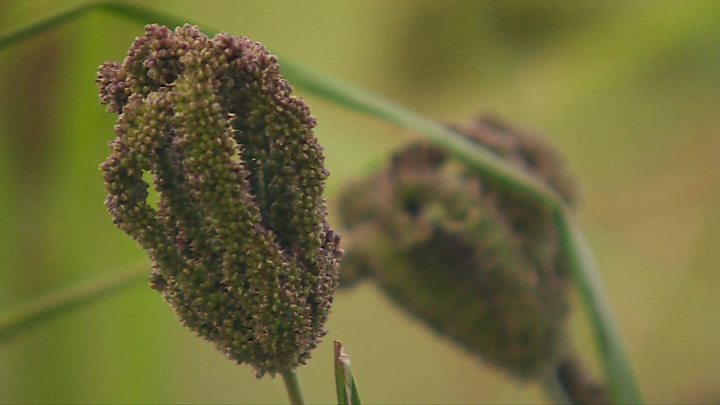 If you listen to one thing today
In defence of general knowledge
If you read one thing today
Chasing the moon's shadow at 40,000 ft
Today's lookahead
Today An 18-year-old Moroccan asylum seeker is due to appear in court over a knife attack in the city of Turku that killed two women and wounded eight people, in what police suspect is Finland's first terrorism-related assault
19:45 England take on France in the semi-final of the Women's Rugby World Cup
On this day
1485 Richard III is killed at the Battle of Bosworth and Henry VII becomes the first king of the Tudor dynasty
1978 Kenya's founding father, Jomo Kenyatta, dies aged 89 at his home in Mombasa
From elsewhere
To make Brexit a success the government must start listening to legal experts (Prospect)
The panic about Brexit legal limbo isn't justified (Spectator)
We need to talk about the online radicalisation of young white women (New Statesman)
Five things we've discovered about the way people use the London Underground (YouGov)
How to get away with murder in small-town India (New York Times)