News Daily: Trump's Phoenix rally and princes' Diana reflections
Hello. Here's your morning briefing:
President Donald Trump has vowed to close down government if that is what it takes to build the wall along the border with Mexico, which he promised during his election campaign.
The US president told supporters at a "Make America Great Again" rally in Phoenix, Arizona, that the opposition Democrats were being "obstructionist".
During the 80-minute speech, he also took aim at the media, blaming them for giving far-right groups "a platform".
Clashes took place outside the rally between anti-Trump protesters and police, who used teargas to disperse the demonstrators after they reportedly threw rocks.
Analysis: Six things that could topple Trump's wall
By Lucy Rodgers and Nassos Stylianou
Donald Trump's promise to build a "big, beautiful wall" between the US and Mexico was a rallying cry throughout his election campaign.
As president, Mr Trump has asked for design ideas for the barrier, with a chosen few to be selected this month for a prototype showcase this summer in San Diego, California.
Mr Trump says he wants a wall along half the 2,000-mile (3,100km) border - with nature, such as mountains and rivers, helping to take care of the rest.
However, the route crosses difficult terrain, is home to a lot of wildlife and cuts across land owned by Native American tribes as well as private citizens.
Get our morning briefing in your inbox, each weekday morning
Prince Harry 'glad' to walk behind Diana's coffin
Prince Harry has told the BBC he is "very glad" he joined the funeral cortege for his mother, Princess Diana, after previously saying that walking behind her coffin aged 12 was something no child "should be asked to do". Prince William, who was 15, recalled: "I felt if I looked at the floor and my hair came down over my face, no-one could see me." The pair were speaking in a series of interviews leading up to the 20th anniversary of their mother's death on 31 August.
'No direct jurisdiction' for EU court
The UK will no longer be under the "direct jurisdiction" of the European Court of Justice (ECJ) after Brexit, a government policy paper will say. Ministers say they want a "special partnership" with the EU, but it is "neither necessary nor appropriate" for the ECJ to police it. Critics say the word "direct" leaves room for the ECJ to still play a part. The pro-EU Open Britain group said the phrase paved the way for a "climbdown" over the jurisdiction of the court.
Doctors warn of vaginal seeding risks
New mothers should not embrace the trend of "seeding" their babies with vaginal bacteria, doctors have warned. The practice exposes children born by Caesarean section to bacteria that could have coated their bodies if they had been born vaginally. The idea is bacteria help train the immune system and lower the risk of allergies and asthma. But doctors in Denmark and the UK said there was too little evidence and it may be doing more harm than good.
What the papers say
The Daily Express is one of many newspapers reporting on Prince Harry's defence of how his father handled the death of Diana, Princess of Wales, 20 years ago. The newspaper quotes from an interview with Harry in a forthcoming BBC documentary, in which he praises the way Prince Charles comforted him and his brother Prince William in the immediate aftermath of their mother's death.
Daily digest
All (women) aboard Labour MP says there is "merit" in women-only carriages on trains
Identity crisis Identity theft at epidemic levels, warns Cifas
Northern power grab? The north of England should "take control" of its transport, says Chris Grayling
Fray before the fight Chaos at media event before Mayweather v McGregor boxing match
If you watch one thing today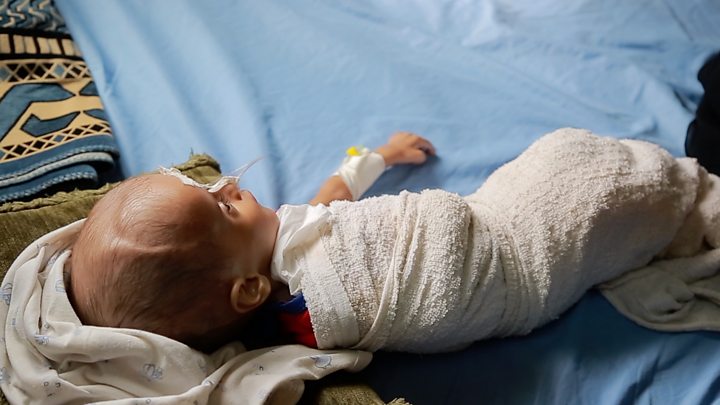 If you listen to one thing today
Too much medicine? The problem of over-treatment
If you read one thing today
The perfume scents that could be lost forever
Today's lookahead
12:00 The government will publish a paper on the future of the UK's relationship with the European Court of Justice
15:00 Inquests into the deaths of four residents who lived in Grenfell Tower will open and adjourn
On this day
1305 Scottish rebel William Wallace is killed by the English at Smithfield, London
1939 The German-Soviet Non-Aggression Pact is signed, containing a secret protocol for the partition of Poland
From elsewhere
No job can be better than a bad one (FT)
Dylann Roof: The making of an American terrorist (GQ)
How mic.com exploited social justice for clicks (The Outline)