Grenfell Tower: Theft prompts Met Police security review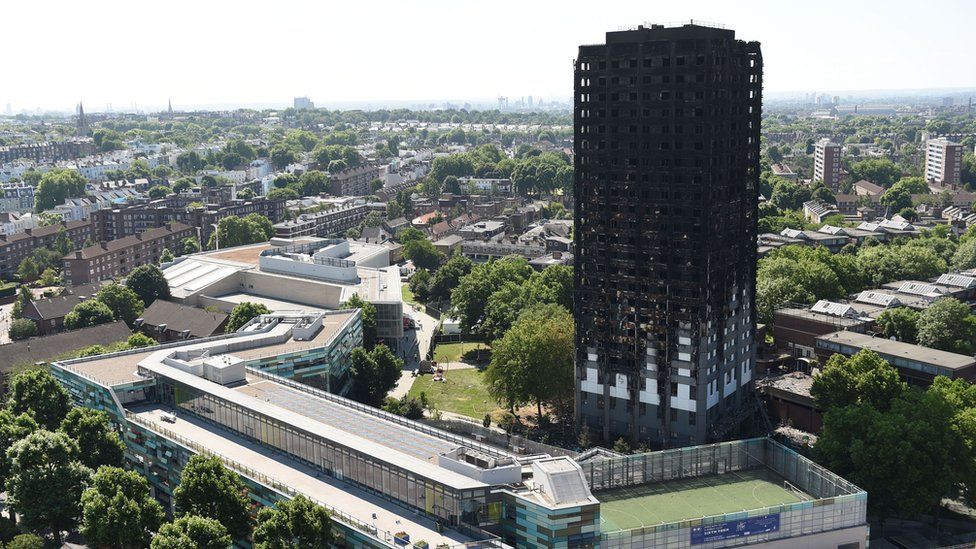 Security systems surrounding Grenfell Tower are under review after it emerged a "sum of money" was stolen from one of the abandoned flats in the block.
Police believe the theft happened after 20 June - or at least six days after the fire - as a photo of the flat from that day appeared to show the cash.
The Metropolitan Police said it was investigating the missing money since the theft was reported last Friday.
Currently, police and private security staff patrol the site 24 hours a day.
The Met said in a statement: "Steps have been taken to review the security of all the flats within Grenfell Tower, and some changes immediately put into place."
Labour MP David Lammy described the theft in a tweet as a "grotesque crime", adding: "How secure is the crime scene now?"
The Met said it had informed former residents of the tower, which contained 129 flats, as well as families of those who had died or are missing from the 14 June fire.
Police know that it was was stolen after 20 June, because the Met's photos of the scene showed that the money appeared to be present on that date.