Over a quarter of British people 'hold anti-Semitic attitudes', study finds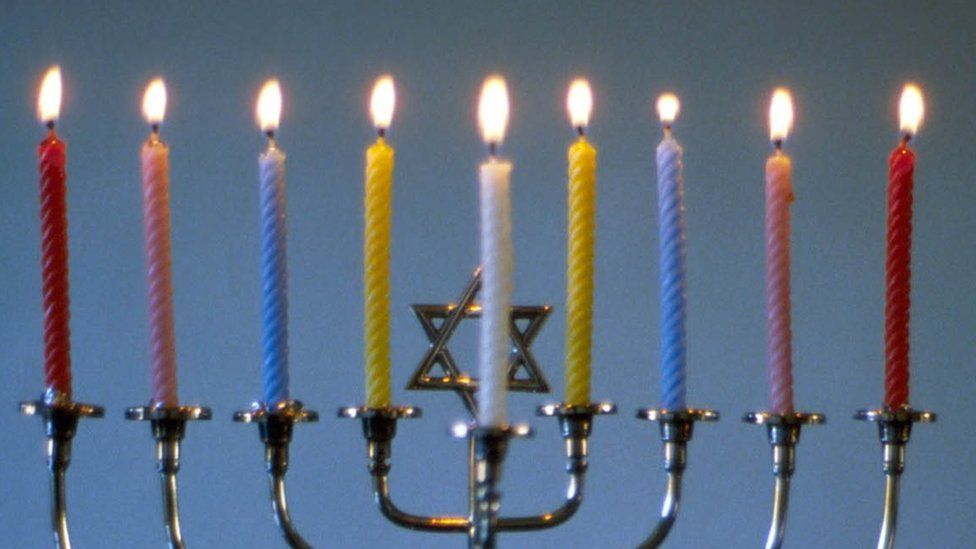 More than a quarter of British people hold at least one anti-Semitic view, according to a study of attitudes to Jewish people.
The Institute for Jewish Policy Research (JPR) said the finding came from the largest and most detailed survey of attitudes towards Jews and Israel ever conducted in Britain.
But it said the study did not mean that British people were anti-Semitic.
Researchers also found a correlation in anti-Jewish and anti-Israel attitudes.
The study found a relatively small number of British adults - 2.4% - expressed multiple anti-Semitic attitudes "readily and confidently".
But when questioned about whether they agreed with a number of statements, including "Jews think they are better than other people", and "Jews exploit holocaust victimhood for their own purposes", 30% agreed with at least one statement.
Despite this, the researchers said they found that levels of anti-Semitism in Great Britain were among the lowest in the world.
A spokesman for the Community Security Trust, which has recorded high levels anti-Semitic crime, said: "We believe the new findings, data and nuance in this study will help us to work even more effectively with partners inside and outside the Jewish community to tackle this problem."
The report said about 70% of the population of Britain had a favourable opinion of Jews and did not hold any anti-Semitic ideas or views.
The JPR's researchers questioned 5,466 people face-to-face and online in the winter of 2016/17 - 995 of these were Muslims, although a smaller number of Muslims were included in the statisticians' nationally representative sample.
They found more than half of Muslims (55%) held at least one anti-Semitic attitude.
Dr Jonathan Boyd, director of the JPR, said: "Our intention here was not to make any broad generalisations about the Muslim population and their attitudes towards Jews.
"There does seem to be some relationship between levels of religiosity in the Muslim population and anti-Semitism."
The institute said it wanted to promote an "elastic view", making a distinction between people who are clearly anti-Semites, and ideas that are perceived by Jews as anti-Semitic.
The researchers also questioned people about their views on statements about Israel and the conflict with the Palestinians.
Their report said fewer than one in five people questioned (17%) had a favourable opinion of Israel, whereas about one in three (33%) held an unfavourable view.
The report said: "The position of the British population towards Israel can be characterised as one of uncertainty or indifference, but among those who hold a view, people with sympathies towards the Palestinians are numerically dominant."
Dr Boyd said: "Anti-Israel and anti-Jewish views exist both together and in isolation.
"The higher the level of anti-Israel attitudes measured, the more likely they are to hold anti-Semitic views as well."
The study also revealed that anti-Semitic attitudes were higher than normal among people who classified their politics as "very right-wing".
Among this group they were two to four times higher than among the general population.
The researchers said the prevalence was considerably higher among right-wingers than on the left.
Rabbi Charley Baginsky, from the Liberal Judaism movement, said: "The report is important for helping us understand where the anxiety comes from within the community at large and for understanding why anti-Semitism seems to be the prevailing discourse within the community.
"We must be really careful that it does not come to define us and that we celebrate the positive interactions with society at large.
"What is arguably more important … is to educate and interact, to be more outward facing and open to discussion than inward facing."