G4S: 'Serious questions' over immigration removal centre profits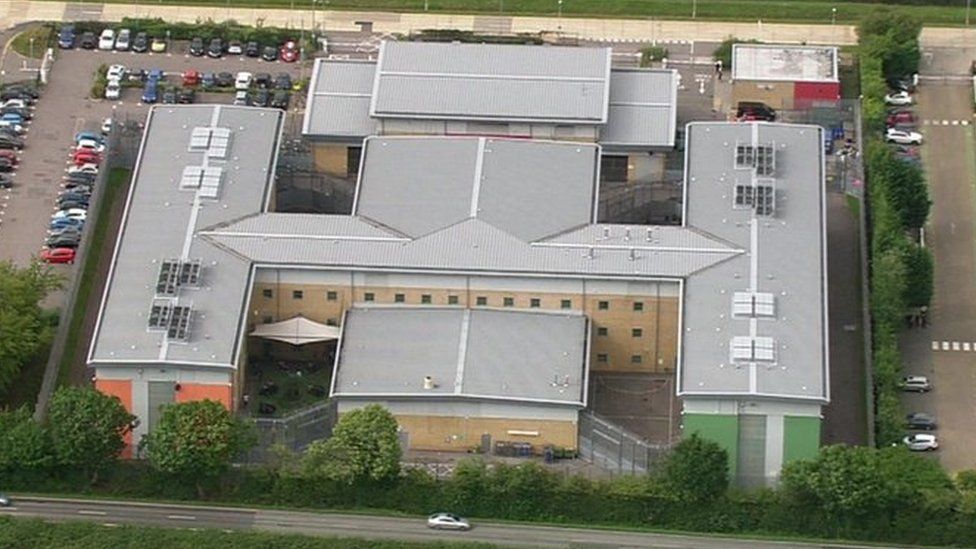 Documents seen by the BBC's Panorama suggest G4S has been making significant profits from running two immigration removal centres near Gatwick Airport.
The BBC has seen a presentation stating G4S earned more than £2.4m in pre-tax profits from the centre in 2013.
G4S said the sum was "significantly overstated".
The company said the figures were based on "incomplete information", adding: "The Home Office has full access to financial information regarding the contract performance.
"Substantial savings have been passed on to the Home Office over the life of the Brook House contract."
Labour's Yvette Cooper, who chairs the home affairs select committee, said G4S had "serious questions" to answer about its profits.
"Clearly it would be unacceptable for a private company to be making excessive profits out of a contract where there appears to have been abuse taking place," she said.
The BBC has seen a slide presentation, dated January 2014, that was shown to senior G4S managers.
It states that in 2013 the company made a profit of just under 20% before tax on the running of Brook House Immigration Removal Centre near Gatwick - a figure of more than £2.4m.
It is understood that the original agreement with the Home Office envisaged that the company would make significantly less.
The BBC has also seen more financial documents for a number of years from the period 2009 to 2016 which suggest the company has been making significant profits.
The slide presentation states that in 2013 Tinsley House Immigration Removal centre, which shares the site at Gatwick with Brook House, made a profit of 27.3% before tax, about £1.5m.
Separately, a former senior manager with the company has told the BBC that he sat in meetings where those profits were discussed.
"During those meetings profit margins at the end of the year that I left were declared at around 20% for the Brook House contract," he said.
Mr Ward, who is now a priest, said people would be asked not to recruit staff in order to save money.
"And actually the motive behind it for managers locally was that if you didn't make the profit you didn't get your bonus," he said.
He added: "If you are not recruiting the staff you need you have to offer overtime to existing staff who are already working extraordinarily long shifts."
He said this put staff "under more stress" and made them less able to deal with people in their care in a "decent humane way".
The Home Office said it was "committed" to ensuring immigration removal centre contractors provided a high level of service to detainees and value for money to the taxpayer.
"The G4S contract for Brook House and Tinsley House is no exception," it said.
The Home Office said G4S, like other firms contracted by the government, were required to meet set service standards - including ensuring minimum staffing levels are met and providing quarterly financial reports to the Home Office and Cabinet Office.
It added: "Savings identified by G4S through smarter working practices have been, and continue to be, reported to the Home Office."
After the BBC shared the slideshow with the Home Office, a spokesperson responded: "We do not recognise the profit margins quoted and they do not reflect those reported to the Home Office, which include all overheads and shared services."
Last week, an undercover investigation by BBC One's Panorama showed staff working in Brook House Immigration Removal Centre under huge pressure - with drugs rife and self-harm common place amongst detainees awaiting deportation.
A 21-year-old detainee custody officer, Callum Tulley, had become so concerned by what he was seeing he decided to blow the whistle.
Wearing a secret camera, he was able to capture on film a chaotic place.
Some officers were doing their best in difficult circumstances, others were seen bullying, abusing, and in one case allegedly choking a detainee.
G4S has suspended 10 staff whilst it investigates the allegations made in the programme.
An 11th person, who now works for the Home Office, has also been suspended from his job.