May to set out post-Brexit 'partnership'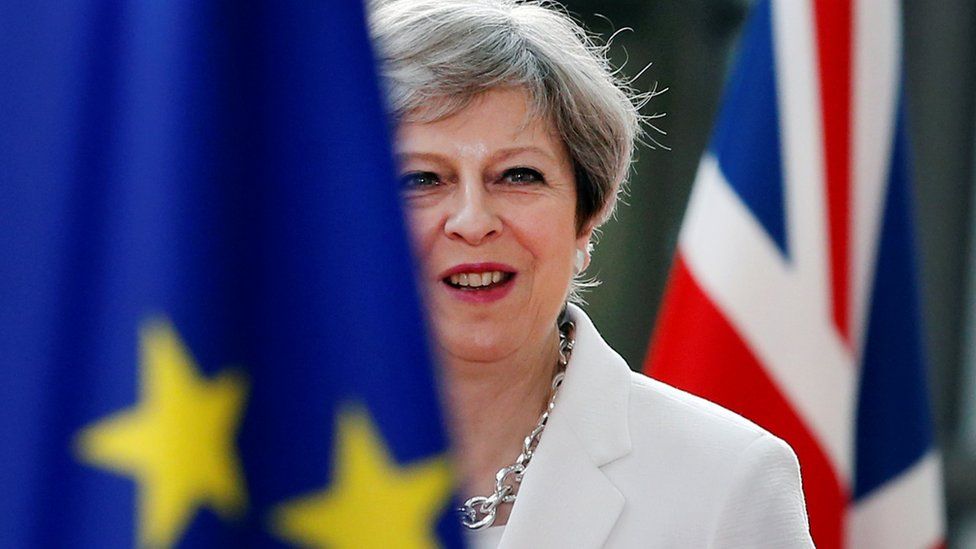 Theresa May will travel to Florence to make a speech on Brexit in a move likely to be seen as a bid to break the deadlock in negotiations.
The prime minister will give the speech on 22 September, days before Brexit negotiations resume in Brussels.
Downing Street said the PM will underline the UK's wish for a "special partnership" with the EU after Brexit.
The EU has criticised UK negotiators, claiming progress on Britain's divorce deal has been too slow.
Speculation about Mrs May's speech was sparked when EU Parliament negotiator Guy Verhofstadt claimed an "important intervention" would be made by the PM.
The fourth round of talks will begin on 25 September after they were pushed back by a week.
Mrs May's official spokesman denied that the delay was caused by the timing of the PM's speech.
"Both sides settled on the date for that round after discussions between senior officials in recognition that more time would give negotiators flexibility to make further progress," he said.
Downing Street declined to discuss the content of Mrs May's speech, beyond saying that she will give an "update on Brexit negotiations so far" and will "underline the government's wish for a deep and special partnership with the European Union once the UK leaves the EU".
Explaining the choice of venue, he added that the PM wanted to speak about the UK's future relationship with Europe "in its historical heart".